"Kapil Dev" is named as 'Haryana Hurricane'. Kapil Dev was born in Chandigarh, the capital city of Haryana. His full name is 'Kapil Dev Ram Lal Nikhanj'.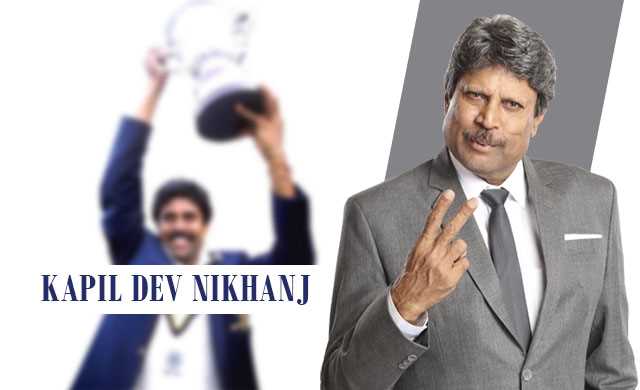 Kapil Dev is the former Indian Cricketer,
under whose captaincy India won the Cricket World Cup for the first time and created the history in the year 1983
. He was an All-rounder player of team India. He started his International Career against
Pakistan
. Made his
Test Debut on October 16, 1978, and ODI Debut on October 1, 1978
. With his mesmerizing Batting and Bowling Skills,
he became the first bowler who took 200 ODI Wickets
. In addition to this, he became the
only player who took more than 400 wickets, overall he took 434 wickets in his Test Cricket Career
. His immense contribution with the bat and he scored more than 5000 runs in the Test Cricket. All this made him one of the greatest All-rounder in both Cricket formats.
He was the Right-handed Batsman and Fast Right Arm Bowler.
He retired from all the formats of Cricket in 1994
. His last Test cricket was against
New Zealand
on March 19, 1994, and last ODI was against
West Indies
on October 17, 1994.
After retirement also he was associated with cricket and become India's National Cricket Coach from October 1999 to August 200
0. In
2002, he was named as the 'Indian Cricketer of the Century' by Wisden
. On
March 11, 2010, he was honored when inducted into the ICC Cricket Hall of Fame.
In
Domestic Cricket, he represented the 'Haryana Cricket Team
' so because of his talent and skill he has been nicknamed as 'Haryana Hurricane'. On
September 24, 2008, he joined the Indian Territorial Army and was honored with the post of 'Lieutenant Colonel' by the Chief of the Army Staff, General Deepak Kapoor. He joined the Army as an Honorary Officer.