The Digital India initiative has been launched by the Indian Prime Minister "Narendra Modi" at New Delhi, on July 1, 2015.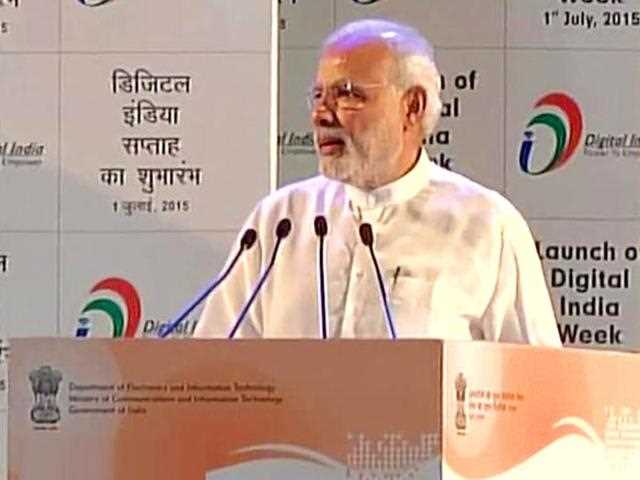 Digital India initiative was introduced by the
Government
of India with a vision to transform India into a digitally empowered society and
knowledge
economy. Recently the initiative has completed its 4 years. On this occasion,
Prime Minister Modi tweeted, "The Digital India initiative is a people's movement, powered by people's strength and their efforts to learn as well as innovate. I salute all those precautiously working in order to strengthen the Digital India initiative and wish them the very best for their future efforts and dedication".
Digital India is based on the philosophy of 4Es, and these are Education, Employment, Entrepreneurship, and Empowerment.
The initiative has the aim to ensure more people should be benefited from the joys of
technology
especially in rural areas. The initiative has brought in a
movement towards more digital payments, thereby eliminating the concept of middlemen.
As, per the reports, the Digital India
initiative has empowered a lot of people, eventually reduced corruption, and improved public service delivery in order to benefit the poor
from different sources and means. Under the program,
Prime Minister Narendra Modi has also implemented his plan of putting government services online, expand the connectivity of the Internet to rural areas
as well, and
support the manufacturing of electronic goods in the country.
On the
occasion of 4th anniversary of Digital India, 3 States and 55 Districts across the country for their significant contributions towards digital inclusion and innovative solutions
were awarded and appreciated. To mark the
anniversary
the whole week has been celebrated as
'Digital India Week',
under which various road-shows and
education trips have been organized to promote the importance of various services.
The
Digital India program has been conceptualized and coordinated by the 'Department of Electronics and Information Technology' in collaboration with various Central Ministries/Departments and State Governments.