"Pawan Kumar Chamling" became the longest serving Chief Minister in India and was the former Chief Minister of "Sikkim".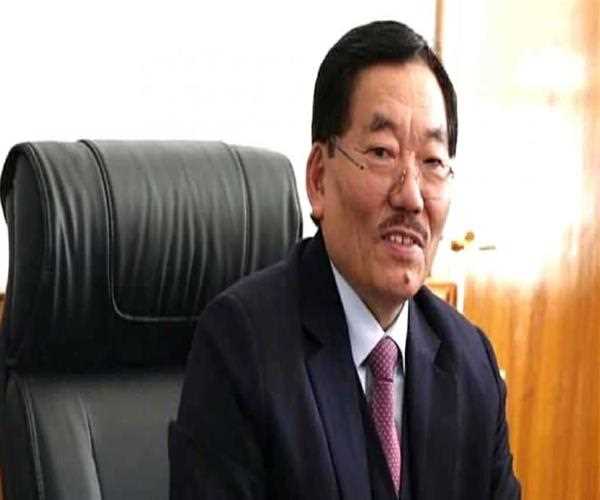 Sikkim
Chief Minister
Chamling first took the office on December 12, 1994
, and ultimately
led SDF (Sikkim Democratic Front) to five successive electoral victories
. He
created the history by surpassing the 5 times Chief Minister Jyoti Basu of West Bengal who held the post from June 21, 1977, to November 6, 2000.
Jyoti Basu didn't completed his 5th tenure due to health problems and handed over the authority to Buddhadeb Bhattacharjee. Whereas,
Pawan Kumar Chamling Chief Minister of Sikkim held the post for a record period of 23 years 4 months and 18 days (from 1994 to 2018).
His popularity kept on increasing at a great pace in Sikkim due to his developmental work and for maintaining peace in the state.
Chamling launched policies and programmes to transform the state with a new and appealing slogan
"New Sikkim, Happy Sikkim".
He was born at Yangang in south of Sikkim state. As far as his
education
is concerned, he is just a matriculate and addresses himself as a self-educated person. At the age of 22 year in 1973, he entered into politics. Later, in 1975, Chamling hard work led him to become the block president of the Youth Congress and after a while he was elected as the secretary of the Prajatantra Congress in 1978. However, in 1983, he was elected as the unopposed president of the Yangang gram panchayat unit.
Then, in
1993, he formed his party with a name of 'Sikkim Democratic Front' (SDF).
He also served as the Minister for Industries, Information and Public Relations from 1989 to 1992 in the cabinet of Nar Bahadur Bhandari. He is also a
writer of Nepali language and became the recipient of the Bhanu Puraskar in the year 2010, which was awarded by Sikkim Sahitya Parishad. He writes under the pen name of 'Pawan Chamling Kiran'.