Turkey is reeling from its deadliest earthquake in modern history, with more than 35,000 people dead, according to Turkish President Recep Tayyip Erdogan. The earthquake, which occurred on February 6th, caused widespread destruction and left tens of thousands of people homeless.
Death Toll and Injuries
The confirmed death toll in Turkey has surpassed that of the Erzincan earthquake in 1939, which killed around 33,000 people. Meanwhile, almost 3,700 deaths in neighbouring Syria have been confirmed, taking the combined toll in both countries to over 39,000. Erdogan said 105,505 people were injured due to the quake and its aftershocks.
Impact on Buildings and Residences
The quake destroyed or badly damaged 47,000 buildings in Turkey, which contained 211,000 residences. Many survivors have been left without shelter, and with nighttime temperatures falling to around minus 4 degrees Celsius (26 degrees Fahrenheit), they are struggling to stay warm.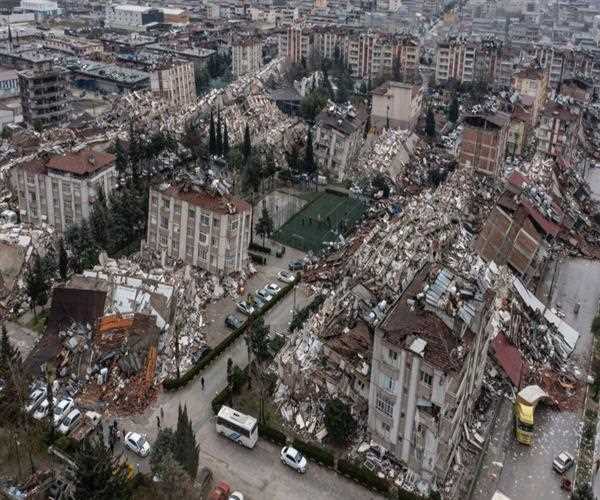 Ongoing Rescue Efforts
Erdogan has vowed to continue rescue efforts until the last citizen is brought out of destroyed buildings. More than 13,000 people are still being treated in hospitals. Aid agencies and governments have been stepping up their efforts to provide assistance to those affected by the earthquake.
Relief Efforts in Syria
The situation in Syria is particularly dire, with a 12-year civil war complicating relief efforts. Some people in Syria have reported receiving no aid at all. The United Nations has launched a $397 million appeal to provide life-saving relief for nearly 5 million Syrians for three months. The UN has also announced a deal with Damascus to deliver aid through two more border crossings from Turkey to rebel-held areas of northwest Syria. However, the needs remain enormous, with many families still without shelter.
Global Response
The international community has responded with offers of help, including rescue crews, doctors, generators, and food. The needs remain immense, with tens of thousands of buildings destroyed or damaged, roads in disrepair, and airports closed for a time. The earthquake affected 10 provinces in Turkey and a large area in northwest Syria.
The earthquake in Turkey was a devastating disaster, with thousands of lives lost and tens of thousands of people left homeless. The ongoing relief efforts will be crucial in helping those affected by the quake to get back on their feet.