Akhand Bharat is a concept of an undivided India that dates back to ancient times. It is an idea that has been long cherished by many Indians, particularly those of the Hindu faith. According to this concept, the region of India which is part of the Indian subcontinent, which includes modern-day India, Pakistan, and Bangladesh, should be united as a single nation.
The concept of Akhand Bharat has been gaining renewed attention in recent years, particularly due to the rise of Hindu nationalism in India. The first chapter of the Rashtriya Swayamsevak Sangh (RSS) textbook for standard VII students at Akhil Bharatiya Sanskrit Gyan Pariksha included a map depicting Pakistan and Bangladesh, which along with post-partition India, were territories that were part of 'Akhand Bharat' and a trade union magazine of the same name.
The idea of an Akhand Bharat has also been part of the rhetoric of several Hindu nationalist leaders including Prime Minister Narendra Modi. In 2017, Modi stated that his aim was to create an India that was 'Ek Bharat, Shrestha Bharat', which translates to 'one India, better India'. The BJP's election manifesto also promised to 'make India a single political, economic and cultural entity'.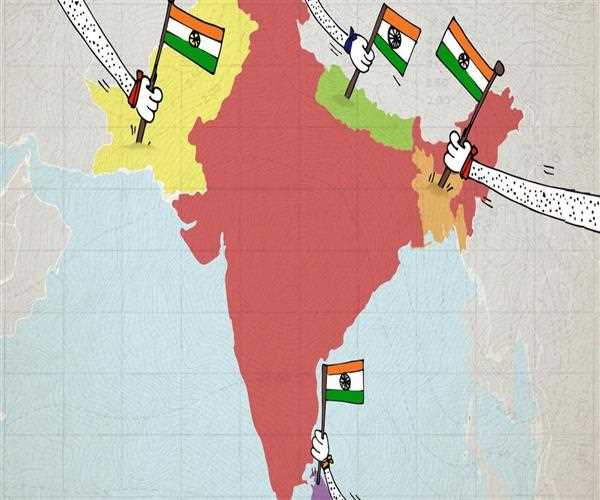 Despite the rise of Hindu nationalism, the concept of Akhand Bharat is not limited to any single political ideology or religion. It is an idea that appeals to many Indians, regardless of their faith or political leanings. Supporters of Akhand Bharat draw on both historical and cultural ties as evidence of why the region should be united.
At the same time, there is also opposition to the concept of Akhand Bharat. Critics point out that the idea of a single nation is not realistic in a region that is home to such a diverse range of cultures, religions, and communities. Moreover, the countries that make up the region - India, Pakistan, and Bangladesh - have all experienced tumultuous histories, and the idea of a unified nation-state may not be feasible in the near future.
Ultimately, it is up to each individual to decide whether they believe in the concept of Akhand Bharat or not. Whether or not the idea of a unified India will come to fruition remains to be seen. But one thing is for sure: the concept continues to be an important part of India's history and is sure to be discussed for many years to come.