Sir Chandrasekhara Venkata Raman
,
the great
Indian Scientist
who won the
Nobel Prize in Physics in 1930
for his
work on the scattering of light
and the
discovery of the effect named after him.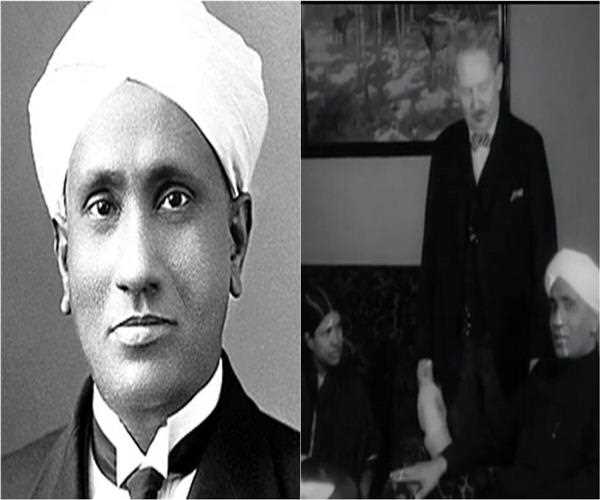 Early life
Chandrasekhara Raman is also known as the C.V Raman was born on 7 November 1888 in Tiruchirapalli, he belonged to the Tamil Brahmin family, and his parents were Chandrasekhara Ramanathan Iyer, and Parvathi Ammal, the mother. He had eight siblings including himself and he was the second in all. He completed his matriculation at the age of 11 from the school St. Aloysius Anglo-Indian High School at Visakhapatnam.
In
1902
he joined the
Presidency College of Madras
and in
1904
he obtained the
BA degree
from the
University of Madras
. Raman got the first position and
topped the university
in English and
Physics
and 1907
he completed his MA degree from the same University
and achieved the
gold medal with good distinction.
Scientific contribution
Raman's interest was in sound and lights and hence his contribution was mainly in the field of sound and Light. He studied how
sound travels
in the Whispering gallery of the dome at the
London in St. Paul Catherdral and here he produces the sound effect.
He also has a commemorative interest in the Light and he investigated and studied the effect of light in the medium and he explained the blue color of the sea with the help of scattering of Light.
C.V Raman won the Nobel Prize
in his research for the work of the scattering behavior of light which was later on named on the name him. The Nobel Committee of that year sent the
only name of C.V Raman
to the
Royal Swedish Academy of Sciences
.
But later on, it appeared that the
Russians have already discovered the spectral line of light on 21 February 1928.