Lionel Messi is, without a doubt, one of the most influential figures in the history of football. The Argentinian forward has achieved incredible success since making his debut for Barcelona in 2004, becoming the first player ever to win 5 Ballon d'Or awards and numerous other titles. Messi's influence on the game is so profound that he has been called the 'greatest of all time' by many experts, and his exploits on the pitch have inspired millions of people to play and watch the beautiful game.
At the club level, Messi has been Barcelona's most important player since his arrival in 2003. He has won 10 La Liga titles, four UEFA Champions League titles, and six Copa del Rey titles. He is also Barcelona's all-time leading scorer with 621 goals in all competitions. Messi has also been the recipient of numerous individual awards, including six Ballon d'Or awards, six European Golden Shoe awards, and five FIFA World Player of the Year awards.
At the international level, Messi has been a key member of the Argentine national team since 2005. He has scored 65 goals in 138 appearances and has led them to three consecutive Copa America finals and a FIFA World Cup final. He is Argentina's all-time leading scorer and has been the recipient of several individual awards, including the FIFA Golden Ball award in 2014 and the Golden Boot award in the 2014 World Cup.
Messi is the player with the most official recorded assists in football history, with 474 goals in La Liga, 14 in the Supercopa de Espaa, and three in the UEFA Super Cup (349).
So, just what is it that makes Messi so special?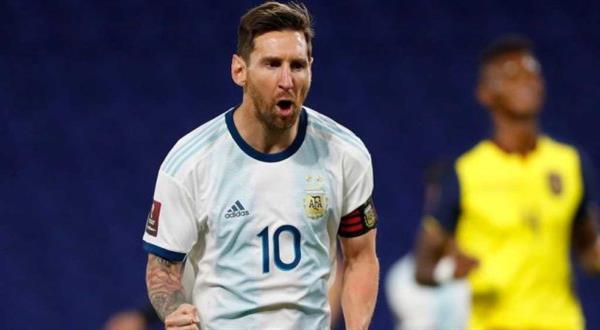 Firstly, he is an incredibly skillful player with an unrivaled technique. His ability to dribble past defenders with ease, pick out a perfect pass, or score from range, is unmatched by any other player in the game.
Secondly, Messi is a tactically intelligent player. He has a remarkable understanding of the game and can read the play before it happens. His ability to spot a teammate's run or make a clever pass from deep is unparalleled.
Finally, Messi possesses a natural competitive spirit that drives him to be the best. His work ethic and determination to succeed are unrivaled by any other player.
Messi is not only a great player but also a great ambassador for the game. He has been a tremendous role model and an inspiration to many aspiring footballers, both young and old. His passion for the game has been an inspiration to millions of fans, who continue to follow his every move. Messi has also used his influence to promote a number of charitable causes, such as UNICEF and Save the Children.
He is also an icon for young players, with his influence extending far beyond the football field. He is an inspiration to many, and his charitable work and dedication to his community have seen him become a role model for many. Messi's influence on the game extends well beyond just his playing abilities. He has helped to popularise the game and has made millions of people fall in love with it. His influence has also been felt in the commercial side of the game, with sponsorships and merchandise sales reaching record levels.
In short, Lionel Messi has had a huge impact on the game of football. His immense talent, dedication, and influence have made him one of the greatest players of all time, and his legacy will continue to inspire generations of footballers to come.