Air India, the Tata Group-owned full-service carrier, is facing criticism over its handling of an incident in which a drunken passenger allegedly urinated on a female co-passenger on one of its international flights last year. The incident, which took place on November 26, 2022, on a flight from New York to New Delhi, was reportedly not handled appropriately by the airline.
In response to the criticism, Tata Group Chairman N Chandrasekaran issued a statement admitting that the airline's response to the incident should have been 'much swifter' and that 'we fell short of addressing this situation the way it should have been.' He further stated that the Tata Group and Air India stand by the safety and well-being of their passengers and crew and will be reviewing and repairing every process to prevent or address any incidents of such unruly nature in the future.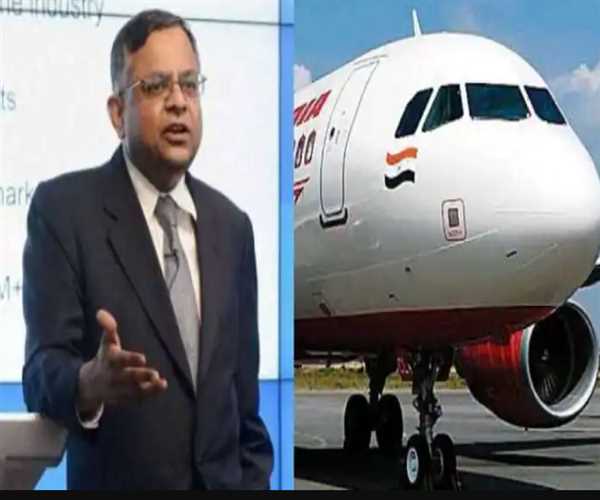 The aviation regulator, the Directorate General of Civil Aviation (DGCA), has also criticized Air India's conduct in handling the incident, calling it 'unprofessional.' The airline, its director of in-flight services, and the flight crew have all received show-cause letters from the DGCA.
After the woman addressed a letter to Chandrasekaran detailing her terrifying experience on the trip, the issue was made public. Air India CEO Campbell Wilson has apologized for the incident and announced that four cabin crew members and a pilot have been de-rostered, and the airline is reviewing its 'policy on service of alcohol in flight.'
In an internal communication, Wilson also urged the airline staff to report any improper behavior on aircraft to authorities at the earliest, even if the matter appears to have been settled. This followed DGCA's accusations that Air India's conduct had led to a 'systematic failure' on the New York-Delhi flight incident and that the airline did not report the incident to the DGCA.
The Delhi Police registered an FIR against the accused passenger, Shankar Mishra, on January 4, based on a complaint given by the woman to Air India. After his arrest, he was brought to Delhi and charged with sexual assault. Mishra, who was working with US multinational firm Wells Fargo in India, was sacked on Friday.