Introduction:
Meghan Markle, also known as the Duchess of Sussex, is a former actress and philanthropist who became a member of the British Royal Family through her marriage to Prince Harry, Duke of Sussex. Her relationship with the Royal Family has been the subject of much media attention and speculation.
Marriage to Prince Harry:
Meghan and Prince Harry met in 2016 and began dating in secret. They made their engagement public in November 2017 and exchanged vows at Windsor Castle's St. George's Chapel in May 2018. The couple's wedding was a global event and was widely covered by media around the world. Following their marriage, Meghan and Harry moved to the UK and carried out a number of official engagements on behalf of the Queen and the Royal Family.
Departure from Royal Duties:
In January 2020, Meghan and Harry announced that they were stepping back from their roles as senior members of the Royal Family. They announced plans to split their time between the UK and North America and to work to become financially independent. They also announced that they would no longer use their "His/Her Royal Highness" titles. This decision was met with some controversy and confusion, with some questioning the couple's commitment to their roles as members of the Royal Family.
Dissatisfaction and Lawsuits: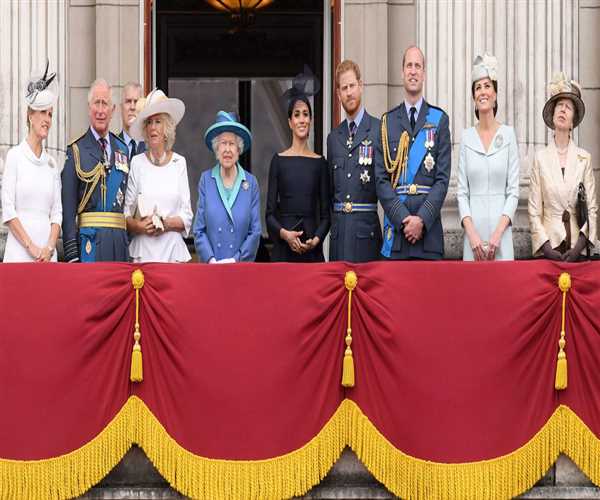 In the time following the decision, Meghan, and Harry has been vocal about their dissatisfaction with the Royal Family and the treatment they received. They have brought attention to the lack of support they received as a biracial couple and the impact of media scrutiny on their mental health. They also have gone on to sue various UK Media outlets for invasion of privacy and the publication of false stories.
Media Scrutiny and Criticism:
Meghan's relationship with the Royal Family has been the subject of much media scrutiny and criticism, with some outlets and commentators criticizing her for her treatment of staff, her spending, and her relationship with her father. Some have also criticized her for her perceived lack of understanding of the protocol and traditions of the Royal Family.
Conclusion:
In summary, Meghan Markle's relationship with the Royal Family has been complex and has evolved over time. The couple's decision to step back from their roles as senior members of the Royal Family sparked much controversy and debate, and their dissatisfaction with their treatment by the institution and media has been widely reported. It is clear that Meghan and Harry's relationship with the Royal Family have gone through some challenges, which have been further highlighted by the lawsuits and media attention they have received. It is important to note that these events are a representation of the complexity of the institution and the individuals within it, and the way they navigate their roles and relationships.