The Maratha Empire was one of the most powerful empires in history and its legacy still lingers in the Indian subcontinent today. The Maratha Empire was founded in the 17th century by Shivaji Bhonsle, a Maratha warrior king who had revolted against the might of the Mughal Empire.
It was the first Hindu empire of its kind in the region and it soon grew into a dominant force in the subcontinent. During the 18th century, the Maratha Empire was one of the most powerful empires in the world, both economically and militarily. The Maratha rulers were known for their skillful diplomacy and military tactics, which enabled them to expand their territory and influence.
At its peak, the Maratha Empire controlled much of the Indian subcontinent, stretching from the Deccan Plateau to the Himalayas and beyond. Maratha warriors were famed for their military prowess, and their navy was one of the strongest naval fleets in the world at the time. They were also known for their effective use of guerrilla warfare and their ability to adapt to changing battlefield conditions.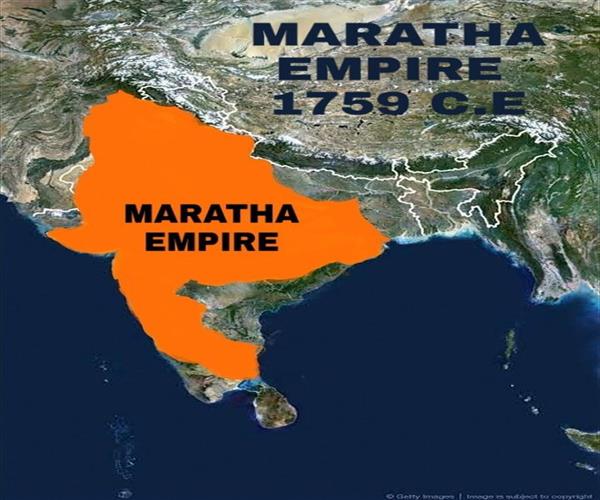 The Marathas also enjoyed a prosperous economy, with the main source of revenue being taxes and land grants. They developed a strong banking system and a vibrant trade network that extended across the Indian Ocean. This allowed them to gain access to resources from all over the world, and it enabled them to build a powerful military.
The Marathas were able to maintain their dominance by relying on alliances and through a policy of collaboration with other regional powers. The Maratha Empire also had a strong cultural legacy, as it was a major patron of the arts, literature, and philosophy. It was also the first Hindu power to establish a system of civil administration and justice, and it was one of the earliest proponents of religious tolerance in India.
Although the Maratha Empire eventually declined, its legacy still lives on in India today. The Maratha Empire is remembered as one of the most powerful empires in history and its legacy still influences Indian society today.