Icon of Hindutva, Is he a feudal potentate or a peasant king? Cow protector and brahman ruler or shudra ruler? Conquistador in the Middle Ages? Shivaji, who was he? This short, easy-to-read novel offers a fresh take on a well-known Indian hero. Shivaji will never be the same after this.
Govind Pansare was a well-known public intellectual in Maharashtra. And among the most courageous. An assassin assassinated him. His logical vision of human history, on the other hand, is unstoppable. This work exemplifies the power of ideas.
Govind Pansare wrote the book 'Who is Shivaji?' which will be published by LeftWord Books on January 1, 2020.
Govind Pansare was a Communist Party of India politician from India's left-wing (CPI). He was also the author of Shivaji Kon Hota?, a best-selling Marathi language biography of 17th-century monarch Shivaji.
On February 16, 2015, he and his wife were attacked in Kolhapur district by gun-wielding attackers. On the 20th of February, he died of his wounds.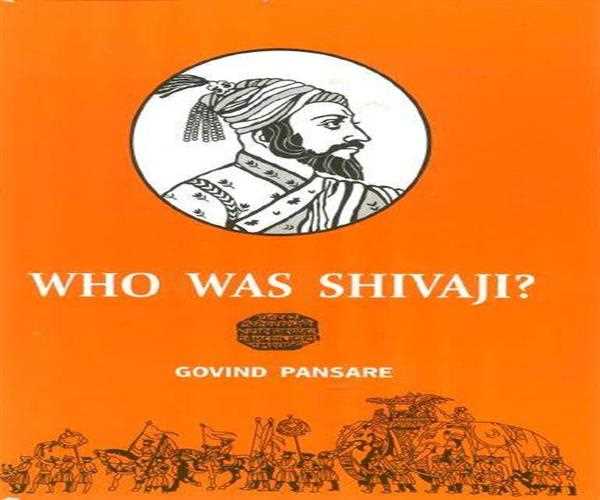 Pansare has published 21 novels, most of them are social critiques. Shivaji Kon Hota? is his most well-known piece. It was based on a May 1987 speech he made. It clashed with Hindutva ideology and right-wing organizations like the Shiv Sena, for whom king Shivaji serves as a symbol.
In his book, Pansare claims that Shivaji was a secular ruler who appointed Muslims as his generals. Shivaji, he added, revered women, abolished serfdom, and elevated women to high positions.
The book is available in Hindi, English, Tamil, Kannada, Malayalam, Urdu, Gujarati, and Urdu. The book has gone through 38 editions since its original printing in 1988, with each print run ranging from 3000 to 5000 copies. Over 1,45,000 copies have been sold.