The Turkic people, a nomadic steppe people from Central Asia, played an important role in the history of East Asia, particularly in the development of the Silk Road. They had a significant influence on the cultures of the region, including the Chinese. They first appeared in the region in the 6th century AD and were a major power there until the 19th century. Over the course of their history, the Turkic people established many vast empires, including the powerful Ottoman Empire. However, they never conquered China like the Mongols and Manchus did.
There are several reasons why the Turkic people did not conquer China.
First, the geography of the region was a major factor. The Chinese Empire was located in an area that was surrounded by rugged mountains and deserts, making it difficult for the Turkic people to penetrate the area. Additionally, the Chinese army was highly organized and had a vast amount of resources at its disposal. This made it much harder for the Turkic people to successfully conquer the country.
Second, the Chinese had a long and sophisticated history that was not conducive to the nomadic lifestyle of the Turkic people. The Chinese had a system of law and order that the Turkic people could not easily understand or abide by. Furthermore, the Chinese had established a strong centralized government and were well-defended against invaders. This made it almost impossible for the Turkic people to take control of the country.
Third, the Turkic people lacked the resources necessary to successfully conquer China. They lacked the manpower, the technology, and the resources to effectively invade and conquer the Chinese Empire. In addition, the Turkic people were not unified, which made it difficult to organize a large-scale invasion.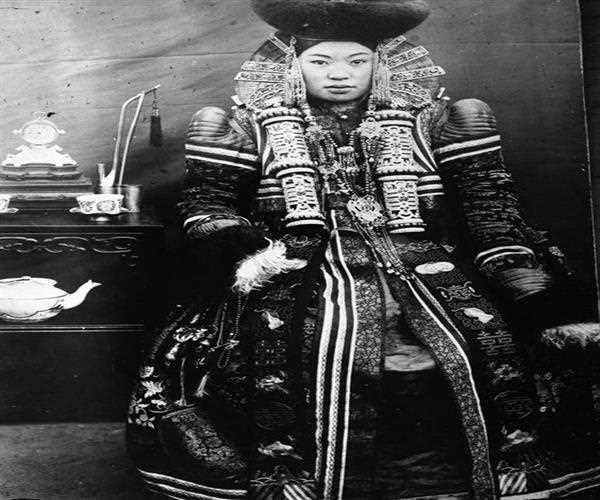 Fourthly, the Turkic people had a different culture and religion than the Chinese. The Chinese were heavily influenced by Confucianism and Buddhism, while the Turkic people followed a different set of beliefs. This made it difficult for the Turkic people to understand and accept the Chinese culture and its system of government.
Finally, the Chinese were also far more experienced in defending themselves against foreign invasions. The Chinese had been invaded by several powerful empires over the course of their history and had developed effective strategies to defend themselves. The Chinese were also well aware of the military capabilities of the Turkic people and had built up strong fortifications and strong armies to protect themselves.
In conclusion, the Turkic people did not conquer China like the Mongols and Manchus did because of geographical, organizational, technological, and cultural factors. Despite the influence they had in the region, the Turkic people were unable to effectively organize and launch a large-scale military campaign against the Chinese.