Motorola Atrix, which was released in 2011, was the first publicly available device with a fingerprint sensor. An optical sensor was used in all of these phones. Motorola Attrix is one of the most popular smartphones on the market. It is famous for its sleek design, powerful hardware, and advanced features. The Attrix was the first device to feature a fingerprint sensor, and it quickly became a must-have feature for many users. The Attrix is also known for its excellent camera, long battery life, and fast performance.
It was also one of the first smartphones to be released with a Qualcomm Snapdragon processor. It was also one of the first phones to be released with the Android 4.0 Ice Cream Sandwich. But perhaps the most impressive thing about the Attrix was its design. The phone was incredibly thin and sleek, and it looked like nothing else on the market at the time. It was a true head-turner, and it's no wonder that it became one of Motorola's best-selling phones. Unfortunately, the Attrix was also one of Motorola's last great phones. The company has since been bought by Lenovo, and its once-great phone lineup has been largely overshadowed by other manufacturers. But the Attrix will always be remembered as one of Motorola's finest moments. It was a true pioneer in the smartphone space, and it set the stage for many of the great phones that we enjoy today.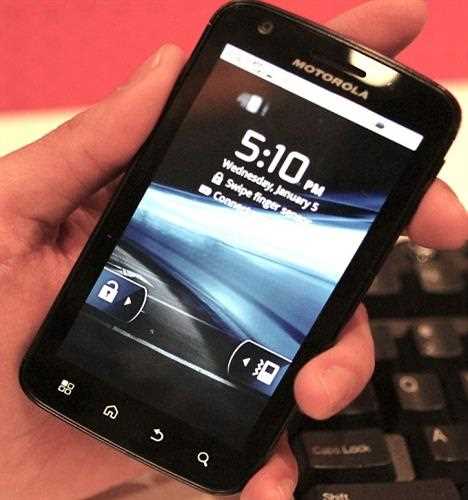 Since then, fingerprint scanners have become increasingly common on smartphones. They're now found on phones from a variety of manufacturers, including Samsung, LG, Huawei, and many others. fingerprint scanners are a convenient way to unlock your phone, and they're also more secure than traditional passwords or PIN codes.
The iPhone 5s was the first device to have a capacitive fingerprint sensor, which was released in September 2013. The fingerprint scanner was a new feature that allowed users to unlock their phones using their fingerprints. It was a big selling point of the iPhone 5S and helped Apple to sell millions of units.
Vivo's Vivo X is the first device to have an onscreen fingerprint sensor.