Since the partition of British India into India and Pakistan in 1947, there has been a large Muslim minority in India. Muslims in India have often been the target of violence and discrimination, and many have felt that they would be better off in a Muslim-majority country.
There are a number of reasons why Muslims in India have not resettled in Iran, Oman, or Saudi Arabia.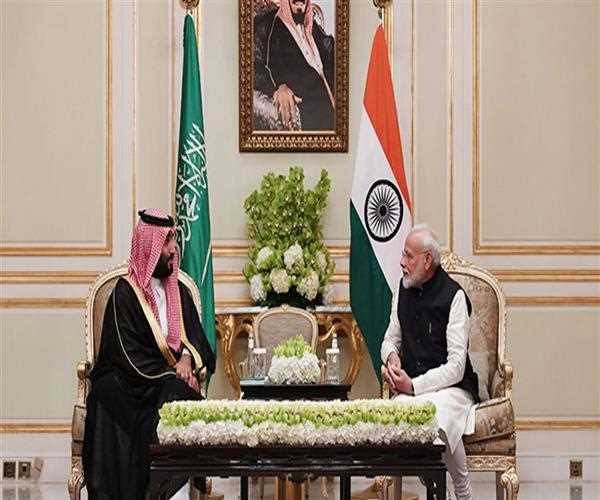 One reason is that India has a large Muslim population, and there is a strong sense of community among Indian Muslims. Muslims in India have been living peacefully alongside Hindus for centuries, and they have deep roots in the country. Leaving India would mean leaving behind everything they know and love.
Furthermore, Muslims in India enjoy a relatively high standard of living. In contrast, life in Muslim-majority countries like Iran, Oman, and Saudi Arabia are often difficult. These countries are plagued by poverty, unemployment, and political instability. Muslims who move to these countries would likely face a significant drop in their standard of living.
Thirdly, India is a much larger and more populous country than any of these Arab states, and it is therefore easier for Muslims to find jobs and make a living in India.
Fourthly, many Muslims in India have family members and friends who are not Muslim, and they would not want to leave these people behind.
Fifthly, the Muslims of India is worried about the treatment they would receive in these countries. In India, they are treated as equal citizens. But in these Muslim countries, they would be treated as second-class citizens. They would not be given the same rights and privileges as the citizens of these countries.
Sixthly, the Muslims of India are not sure about the safety and security of their families in these countries. In India, they enjoy a certain amount of safety and security. But in these Muslim countries, they would be living in a foreign country where they do not know anyone. They would not be able to speak the language of the country. They would not be able to get the same kind of education and job opportunities as they get in India.
Finally, India is a secular country, and Muslims in India enjoy religious freedom and freedom of speech that they would not necessarily have in an Islamic state.
The Muslims of India have valid reasons for not wanting to resettle in Iran, Oman, and Saudi Arabia. These countries are not as developed as India. The standard of living in these countries is not as high as it is in India. The Muslims of India would not be able to enjoy the same lifestyle in these countries as they do in India.
India is home to some of the world's largest Muslim populations, and Muslims have made significant contributions to the country's economy, culture, and politics. There are also a number of Muslim-majority countries, such as Bangladesh and Indonesia, that have strong ties to India. For these reasons, India is an important country for Muslims around the world, and it is unlikely that they will ever completely leave it.