The British Act of Parliament that established Indian Independence the following year states: The territories of India shall be the territories under His Majesty's sovereignty that were included in British India immediately before the appointed day. As a result, Bhutan and Nepal were legally excluded.
When Britain's rule over India ended in 1947, so did its relationship with Bhutan. Bhutan retained control over its internal government after India took over as the Himalayan kingdom's de facto protector. However, it took two years for a formal agreement to recognize Bhutan's independence.
Nepal is surrounded by India on three sides: the east, south, and west. So, during the prehistoric period, Nepal, Bharat, and the rest of South Asia were all part of the 'Bharat Barsa.' However, Nepal has been an independent nation in observable times. Nepal is now separated from India.
The Himalayan Kingdom of Bhutan and the landlocked country of Nepal were both parts of the Indian subcontinent for centuries. But in the early 1960s, both countries became independent from India. Here are some of the reasons why.
1. Different visions for the future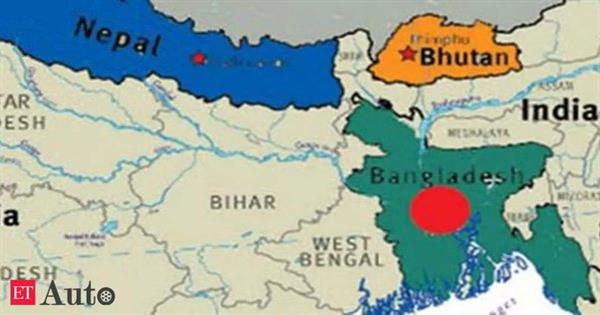 Bhutan and Nepal had different visions for their future. Bhutan wanted to maintain its traditional way of life, while Nepal wanted to modernize and become more like India.
2. Different political systems
Bhutan is a monarchy, while Nepal is a republic. This meant that the two countries had different political systems and different ways of governing.
3. Geographical reasons
Bhutan is landlocked, while Nepal has a border with India. This meant that Bhutan was more isolated from the rest of the world, while Nepal had more contact with India.
4. Different cultures
Bhutan is a Buddhist country, while Nepal is a Hindu country. This meant that the two countries had different cultures and different religions.
5. Different languages
Bhutanese people speak Dzongkha, while Nepali people speak Nepali. This meant that the two countries had different languages and different ways of communicating.