Veer Savarkar is a controversial figure in Indian history. He was a Hindu nationalist who advocated for the creation of a Hindu state. He was also an outspoken critic of Islam and Muslim rule in India.
Savarkar was born in 1883 in Maharashtra, then a part of the British Raj. His father was a social reformer who worked to improve the condition of Dalits (untouchables). Savarkar was exposed to the idea of Hindu nationalism from a young age. He studied at Fergusson College in Pune and then at the University of Mumbai. He became involved in the Indian independence movement while at university. He was arrested and jailed by the British authorities for his involvement in the movement.
After his release from prison, Savarkar travelled to England to study law. While there, he became involved with the Hindu nationalist movement. He also wrote a book called 'The Hindu: The Nation and Its Religion.'
In 1909, Savarkar returned to India. He soon became a leader of the Hindu Mahasabha, a political party that advocated for Hindu nationalism. He also founded the Indian Revolutionary Federation, an organization that sought to overthrow British rule in India.
Savarkar was arrested again by the British authorities in 1910. He was accused of plotting to assassinate the then Viceroy of India, Lord Minto. He was acquitted of the charges but was sentenced to 50 years in prison. He was released from prison in 1921, after serving 10 years. He then became active in politics again and was elected to the Central Legislative Assembly in 1937. During his political career, Savarkar advocated for the establishment of a Hindu state in India. He also argued that Muslims should be deported from India.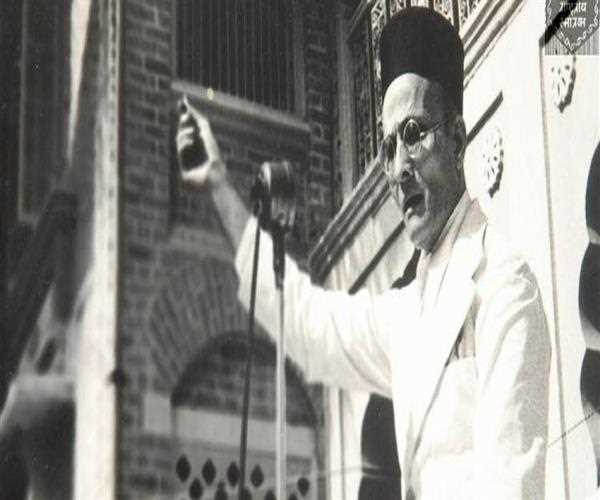 Savarkar's views on Islam and Muslims led to him being branded a 'traitor' by many Indians. He was also accused of being involved in the assassination of Mahatma Gandhi. Gandhi's killer, Nathuram Godse, was a member of the Hindu Mahasabha. Savarkar was arrested again after Gandhi's assassination. He was jailed for life but was later pardoned by the Indian government.
Savarkar died in 1966. His views continue to be controversial in India. Savarkar's views and actions have made him a highly polarizing figure in India. Supporters of Hindutva view him as a patriot who was ahead of his time, while his detractors see him as a dangerous fanatic.