In a world where it seems everything is going wrong, it's nice to know there are still ways we can help make things right. There are a lot of ways that people can contribute to nature. Some people might think that the best ways to contribute to nature are to help with the environment or to help with conservation efforts. However, there are many other ways to contribute to nature as well.
Here are a few ways you can contribute to nature and make the world a better place:
1. Recycle: One of the easiest ways to help nature is to recycle. This means reusing materials instead of throwing them away. Recycling helps reduce pollution and conserve resources.
2. Plant a tree: Trees help improve air quality, provide habitats for wildlife, and can even help reduce noise pollution. Planting a tree is a great way to show your support for nature. This helps to add beauty to the world and helps to improve the air quality.
3. Compost: Composting is a great way to reduce waste and help your garden or lawn grow. Composting helps improve soil quality and can also reduce the amount of water needed to keep plants healthy.
4. Reduce your carbon footprint: You can help reduce your carbon footprint by walking or biking instead of driving, using public transportation, or carpooling. You can also reduce your energy consumption by using energy-efficient appliances and turning off lights when you leave a room.
5. Educate yourself and others about environmental issues: One of the best ways to help nature is to educate yourself and others about the environment. Learning about the issues can help you make better choices in your own life and can also inspire others to do the same. You can do this by talking to your friends and family about conservation, sharing articles and information about conservation on social media, and even writing your own blog posts about the topic.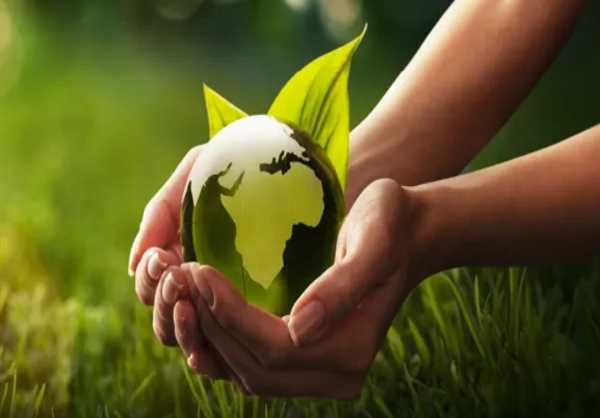 6. Becoming a conservation volunteer: This is a great way to help protect and conserve our natural resources and wildlife. There are many different ways to become a conservation volunteer, so you can choose the one that best fits your interests and skills.
7. Simply appreciate it: Take time to smell the flowers, listen to the birds, and look at the stars. One of the best ways to appreciate nature is to go for a hike in the woods or go for a swim in the ocean. Just being in nature can be a great way to contribute to it.