Benami Law or the Illegal Property has been defined in the Benami Transaction (Prohibition) Act, 1988. The act provides a right to the government to capture any Benami property.
What the Act was?
The act was first introduced in 1988 and after going through an amendment in 2016 with the help of Section 3 of the act, the name changed to Prohibition of Benami Property Transaction Act 1988. The act includes restrictions over some of the transactions made in order to fulfill their evil intention.
As per the Act, a Benami transaction means the transaction which includes any transfer of any property from one person for a consideration paid by another. The transaction used to be a feature of the Indian Economy.
Mainly to regulate Real estate transactions, purchasing a property, and strangulating the Indian Black Money. The act gave enough power to the government to ban all Benami transactions and recover them without paying any compensation.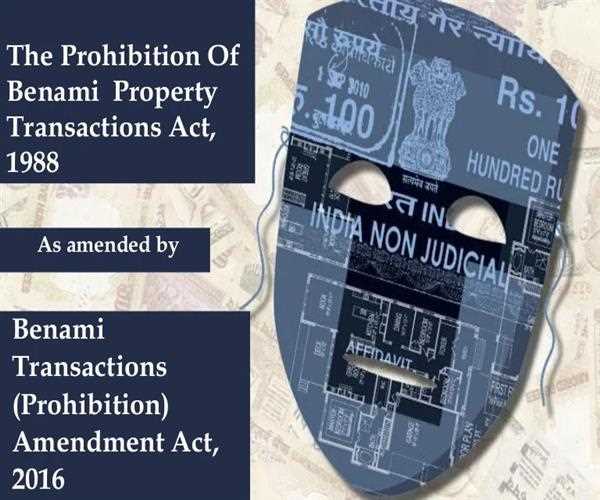 Amendment of 2016
The act was amended in 2016 and came into effect on November 1, 2016, it was also mentioned that it cannot be applied retrospectively to the transaction made between September 5, 1988, and October 25, 2016.
Law commission has declared section 3 of the act unconstitutional which was giving the provision of the punishment for having Benami Property. Under section 3 of the act provision, three-year jail, and penalties were given for the people who were involved in such transactions.
What NV Ramanna, Chief Justice said over the matter-
"There is no doubt that the unamended 1988 Act tried to create a strict liability offence and allowed the separate acquisition of Benami property. This begs the question whether such a criminal provision, which he states now intends to make use of, in order to confiscate properties after 28 years of dormancy, could have existed in the books of law. Other than the abuse and unfairness such exercise intends to bring about, there is a larger constitutional question about the existence of such strict provisions without adequate safeguards," Bench involving Chief Justice NV Ramanna said.