In the opening encounter of the T20 World Cup 2022, India will meet Pakistan once more. On January 21, 2022, the schedule for the T20 World Cup 2022 was released. India's campaign will begin on October 23, 2022, at the Melbourne Cricket Ground (MCG). India began its play in the T20 World Cup 2021 against Pakistan as well.
The
cricket rivalry
between
India and Pakistan
is among the most
heated on the globe.
The stressful relationship between the two countries, which occur as a consequence of bitter international relationships and disputes during the Partition of British
India
into India and Pakistan in 1947, the Indo-Pakistani Wars, and the
Kashmir
dispute, laid the groundwork for the
beginnings of a forceful sporting dispute
between the two countries who shared a common
cricketing legacy.
Pakistan and India first played in
1952,
when
Pakistan visited India.
Since then,
test and limited-overs games
have been played, while some scheduled tours by both teams have been
canceled or postponed owing to political issues.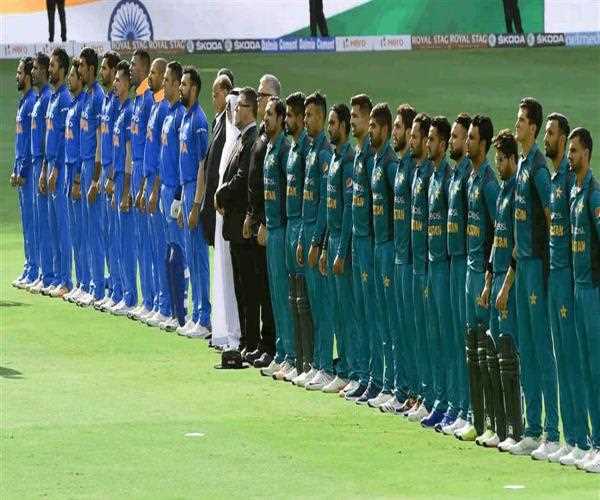 Players on both teams are frequently under great
pressure to succeed and are threatened with harsh emotions in defeat.
Extreme crowd responses to defeats in important
matches
have been documented, with just a
minor degree of hooliganism.
Simultaneously,
India
–
Pakistan
matches have provided possibilities for cricket diplomacy as a method of
improving relations
between the two nations by allowing
heads of state to exchange visits and cricket fans from one country to go to the other to witness the matches
.