The Union Territory of Jammu and Kashmir received national-level prizes for Covid-19 Management and Panchayat Development Index today at the 24th National Conference on e-Governance in Hyderabad.
Every year,
National Awards
for e-Governance are given out for
excellent execution
of e-Governance projects in order to
recognize and promote excellence
in e-Governance implementation.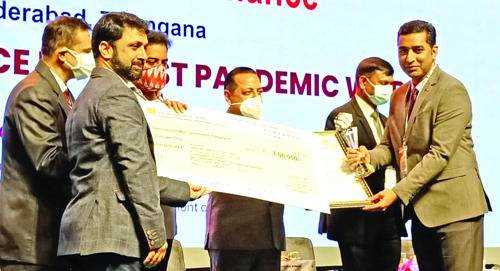 The Target of the Award
(i) Acknowledge accomplishments in the field of e-Governance
(ii) Share expertise about effective approaches for creating and implementing long-term e-government programs.
(iii) Promote incremental innovation in effective e-Government systems.
(iv) Encourage and share experiences in problem-solving, risk management, problem resolution, and success planning.