Ratan Tata, emeritus Chairman of Tata Sons, famous entrepreneur, and philanthropist will publish his authorized biography, 'Ratan N. Tata: The Authorized Biography,' in November 2022. The biography was written by Dr. Thomas Matthew, a prominent top official, an ex IAS officer.
Naval Ratan Tata
is an
Indian industrialist and philanthropist
who served as the previous chairman of
Tata Sons
. He was also the
chairman of Tata Group
and he continues to lead the company's charity foundations. He has obtained 2 of
India's highest civilian prizes.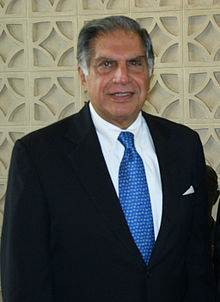 Born in 1937, he is a Tata scion and the son of Naval Tata, who was subsequently adopted by Ratanji Tata, the son of Jamsetji Tata, the owner of Tata Group. He graduated from
Cornell University's College of Architecture and Harvard Business School's Advanced Management Program
in 1975. He joined his firm in 1961 and used to work on the Tata Steel factory floor, and he was the obvious successor to J. R. D. Tata after the latter's retirement in 1991. In an attempt to transform Tata into a worldwide firm, he convinced Tata Tea to buy Tetley, Tata Motors to buy Jaguar Land Rover, and Tata Steel to buy Corus.