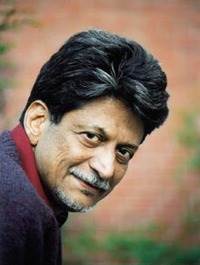 Kiran Nagarkar, the noted writer, died on September 6 aged 77. The novelist, playwright, film and drama critic, and screenwriter both in Marathi and English was one of the most significant writers of the post-colonial India.
Nagarkar had shaken the form of narrative fiction in Marathi in 1974 with a novel called Saat Sakkam Trechalis, or Seven Sixes are Fourty-Three. It was a story taking one beyond logic, grammar and reason because life itself was absurd. Nagarkar gained renown through a marvellous trilogy- Ravan And Eddie (1994), followed by The Extras (2012) and Rest In Peace (2015). Set in a chawl, the novel made a bonfire of a religious pomposities.
It was centred on two boys, a Catholic and a Hindu, their adventures. With Cuckold (1997), he established his reputation as one of India's great's.