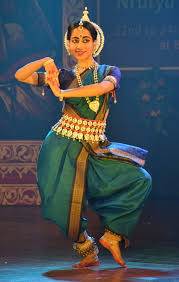 Odissi, the dance form from Odisha, is supposed to be the oldest surviving classical dance form from India. It is based on the popular devotion to Lord Krishna and the verses of the Sanskrit play Geet Govinda are used to depict the love and devotion to God.
Dancers performing Odissi use their head, bust and torso in soft flowing movements to express specific moods and emotions. The form is curvaceous, concentrating on the tribhang or the division of the body into three parts, head, bust and torso; the mudras and the expressions similar to those of Bharatnatyam.
Odissi dancer performances are replete with lores of the eighth incarnation of Vishnu, Lord Krishna. It is a soft, lyrical classical dance which depicts the ambience of Odisha and the philosophy of its most popular deity, Lord Jagannath, whose temple is in Puri. On the temple walls of Bhubaneswar, Puri and Konark the dance sculptures of Odissi are clearly visible.
Read More at : answers.mindstick.com