The debate over whether economic growth should take precedence over environmental security has come to an end. Environmental concerns must be at the forefront of economic development, especially in a country with a population of 1.25 billion people that is expected to grow by 400 million by the middle of the century. Green Signals tells the story of India's '1991 moment' in environmental decision-making when the environment ministry's doors were opened for the first time to previously unheard voices into the policy-making process. It describes efforts to change the way environmentalists and proponents of economic growth at all costs think about the environment.
The book, which is told from the perspective of a key decision-maker, addresses the difficulties that come with balancing economic growth and environmental security. It follows India as it matures in the global environmental and climate change community, preparing to assume a progressive, proactive, and national-interest-driven leadership role.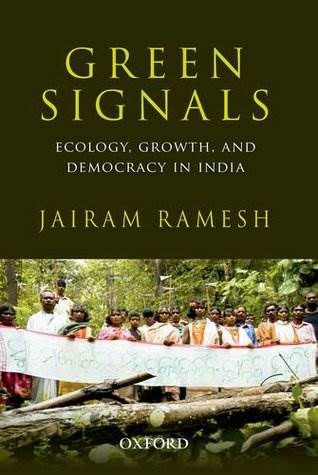 By using speaking orders on high-profile projects, notes, and letters to the Prime Minister, ministerial colleagues, chief ministers, and others, Jairam Ramesh provides insight into the debates, struggles, challenges, and overcoming barriers to mainstreaming environmental considerations in political and economic decision-making
The author's attempt at the highest levels of government to introduce effective decision-making, a transparent and accountable administration, and to make environmental concerns an essential component of a nation's quest to accelerate economic growth and end the scourge of poverty and deprivation is chronicled in this collection.
Oxford University Press, USA, published the book on April 28th, 2015.