llama Mohammad Iqbal
dubbed the
'Poet laureate of Asia' by Sarojini Naidu
, is a divisive figure in
Indian history
. On the one hand, he is known as
Pakistan's 'Spiritual Father.'
On the other hand, his message of
Eastern revivalism
elevates him to the ranks of the century's most influential thinkers.
Iqbal's misfortune was tha
t he was made Pakistan's national poet after his death
, yet he was mostly neglected in India. He was hailed as much as
Tagore
at the time, but today India honors Tagore while Iqbal has been obliterated from her consciousness.
That omission will be rectified by this well-researched biography. Iqbal's development as a
poet, philosopher, and politician
is chronicled in this book. While his contributions to the liberation struggle in
India and the Pakistan
movement are well-known, little is known about his personal life.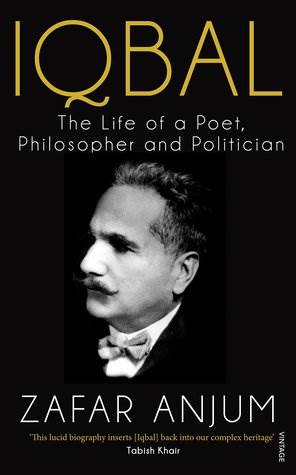 This book explores some of the poet's lesser-known aspects, such as how a nationalist poet evolved into a poet of Islamic revivalism and world revolution. How did Iqbal's political and intellectual perspectives alter after three years in Europe? During his stay in Europe, why did he begin writing in Persian? How did his sexual connections affect him and why did his first marriage fail? What role did the poet play in the partition of India?
In this skillfully recounted biography, Zafar Anjum's Iqbal addresses all of these concerns - and many more - with the fervor of a devoted disciple.
Random House India published the book on November 5th, 2014
, and it was authored by
Zafar Anjum
, an
author, and journalist
who has written multiple books. He is currently based in
Singapore
.