In the Indian constitution 'Gram Sabha' is a body that will be under the 'Panchayati Raj'.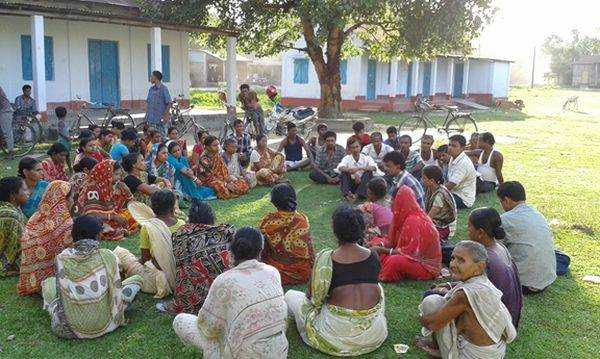 Overview
The term
Gram Sabha
is can be defined as the independent body that works under the regulations of Panchayati Raj. This is defined in the Indian constitution under article 243(b).
It is the Electorate Sabha that constitutes all the local Panchayati Institution like the gram Panchayat, Block Panchayat, and Zila Parishad. And this Sabha made with the elected Representative of the all above.
The Gram Sabha is the permanent Sabha or body.
The above article has the provision for the constitution of panchayat and in subsection 'b' of the article tells about the Gram Sabha. The article can be read as
The constitution of Panchayat
"There shall be constituted in every State, Panchayats at the village, intermediate, and the district levels by the provisions of this part.
Notwithstanding anything in clause (1), Panchayats at the intermediate level may not be constituted in a state having a population not exceeding twenty lakhs".
Members of Gram sabha
The persons, those who are residing in the village and are above 18 years of age. And the names, that are included in the list of electoral rolls for the Panchayat at the village level.