Indian National Association was the first association which was declared as the Nationalist Organization. It was founded in British India by "Surendranath Banerjee" and "Anand Mohan Bose" in the year 1876. Originally it was established as a Bharat Sabha and organized its first Annual Conference in Calcutta (Kolkata).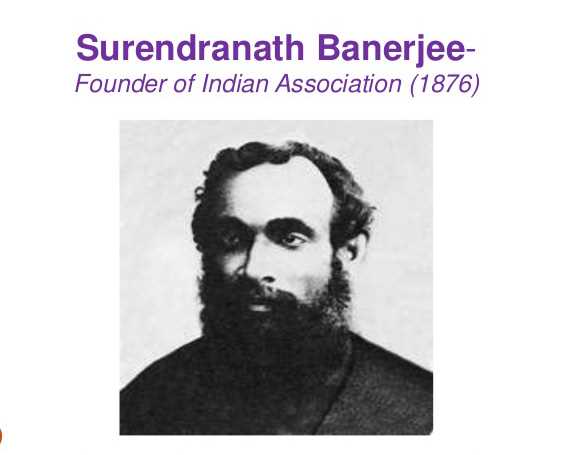 Surendranath Banerjee is also known as Rashtra Guru
. He was born in the year 1848 and after that in 1868, he appeared in the
Indian Civil Service Examination
with RC Dutt. However, he cleared the exam in 1869, but due to age issues, he was debarred for the further formalities. Later, he cleared the exam in 1871 and
earned an appointment as the Assistant Magistrate in Bengal.
After a while, he
founded the Indian National Association which was against British
rules. He remained the leader of the Indian National Association and apart from that in his life, he supported the British Empire with his working.
He was knighted by the Government and also served as the Minister for local self-government from 1921 to 1924.
He was also the
open critic of Mahatma Gandhi,
who was himself at the rising phase of his political career.
The
main objective of this Association was to "promote every legitimate means of the political, intellectual and material advancement of the people".
The Association also fascinated the educated Indians and civic leaders from all parts of the country. And eventually, it became an important association for those India's who used to have an aspiration for
Independence
.
Later, the association gets merged with the Indian National Congress.