General Bipin Rawat, is the 27th Chief of Army Staff of the Indian Army. He took over the office on 31 December 2016 after the retirement of the existing General Dalbir Singh.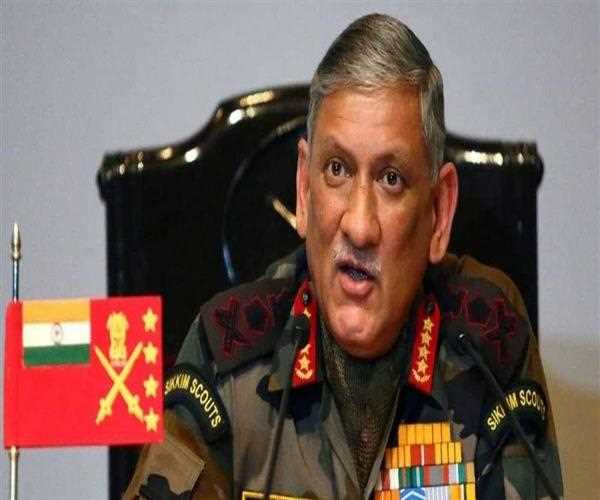 General Bipin Rawat is a highly decorated officer with Param Vishisht Seva Medal (PVSM), Uttam Yudh Seva Medal (UYSM), Ati Vishisht Seva Medal (AVSM), Yudh Seva Medal (YSM), Sena Medal (SM), Vishisht Seva Medal (VSM), and an Aide-De-Camp (ADC). He started his service with the Indian Army on December 16, 1978.
Initially, he was commissioned into the 5th battalion of 11 Gorkha Rifles on the rank of Second Lieutenant on 16 December 1978
the date of his service joining, in the same unit his father was. He is the son of a retired army deputy chief Lt Gen. Lachu Singh Rawat. After that time, he was selected by the
government of India
over the two other senior generals in December 2016.
Since then, he used to be constantly motivated the field commanders for the preparedness to fight wars on short notice as well. 'Cold Start', the army's battle strategy has evolved in just a period of 10-month Operation Parakram standoff with
Pakistan
in 2001, which envisages the army going into battle just after a few hours' notices. However, being the world's second-largest army used to faces various challenges, each of which has changed under different degrees in the last three decades. It is quite like fighting during an insurgency in
Jammu and Kashmir
that has been instigated at different intensity. All the troops were strung out above the 4,000 km of the disputed boundaries present between Pakistan and
China
.