Information Technology is the technology which involves the various perspectives like development, maintenance, and use of computer systems, software, and networks for the processing, manipulation, and distribution of data to varied sources.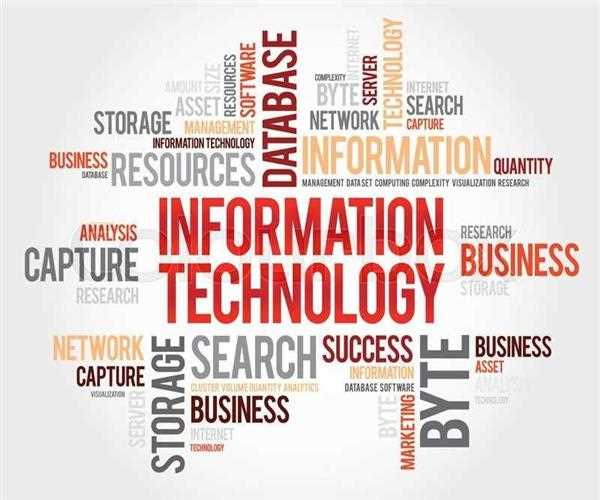 Information Technology or commonly known as "IT"
is currently being one of the fastest growing industry in today's fast-growing economy.
Many private sector Businesses, Government Organizations, Big Industries are opting for the automation of their business & day-to-day working as well.
Information Technology basically refers to the availability of equipment such as computers, data storage devices,
networks
, and communication devices.
Information Technology holds the use of a variety of Hardware's, Software's, varied Services and other required infrastructure which manage and deliver the information using the ways of voices, data and video form. Usually, it also includes things related to the Interne
t. It gives Information Technology a whole new direction, as the
Internet
is its own kingdom. Information Technology provides the facility of transferring of data, so it can guide that the Internet becomes a part of Information Technology. Now,
IT is becoming a part of our everyday lives and continues to escalate into new fields.
Business Applications used in Information Technology includes various databases like SQL Server
, as real-time order like transactional systems;
Web servers like Apache
, to establish enterprise resource planning systems and customer relationship management. All these numerous applications execute a pre-defined form of programmed instructions which modify, integrate, disperse or might affect the data to achieve the business purpose goals.
Information Technology as a profession is very diverse in the current scenario.
The IT workers are specialized in various fields like Software Development, Application Management, Hardware components management like computer support, server or store administrator and architecture of network architecture.
There is a huge number of businesses who seek for IT professionals with varied or overlapping skill sets. So, is a general way, it can be said that the relationship between
Computer Science
and Information Technology is quite similar and interdependent.
A variety of set of tools, processes, and methodologies like coding or programming structure, data communications, data conversion, storage and retrieval of data, system analysis and designing, and systems control, all are associated with equipment required to collect, process, and display information.