Dreaming Big!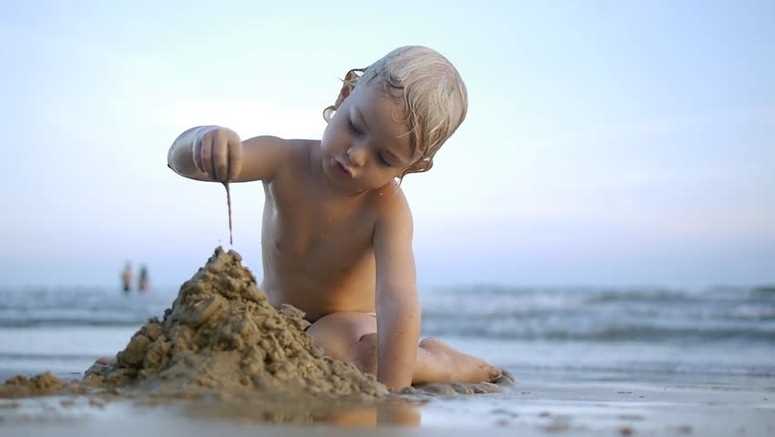 Ahaan! Dreaming about the beautiful home, equipped with the all the alluring things that you have ever thought off… Well, I can just can add-on to your list which actually would include your personal high-tech poolside, a salon and a bowling alley…. In the vicinity of your home… Will not lie to you… But definitely… I can help you out to get a tour of, few of the most expensive vicinities of home… that you would be definitely be dreaming off…
So the list goes in the increasing order of their value… Well, I am too excited to go write upon this… Hold on to your chairs folks… and take a deep breath… here I am starting down with the countdown!!!
15 CENTRAL PARK WEST, NEW YORK, N.Y.:

The Hedge Fund Manager, Mr. Daniel Loeb has been the owner of this phenomenal, multi-million penthouse which is, of course, the talk of the town for the city of New York… The feature that makes it an outstanding structure… is that, that is the home of many elite billionaires… thus, enhancing its beauty in no time!!!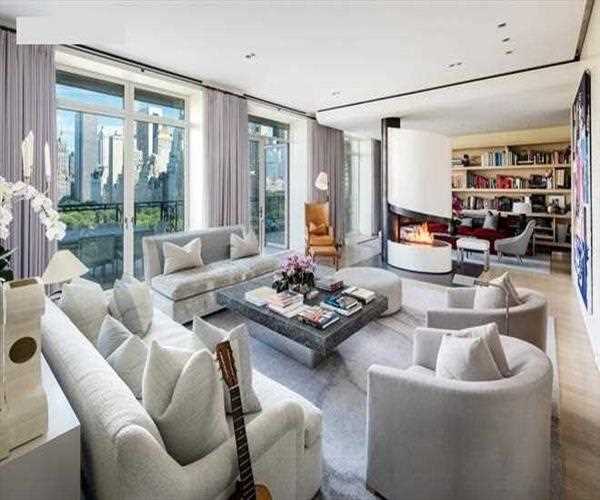 A closing note about this home is its value… and that is $45M.
PROMISED LAND, MONTECITO, CALIFORNIA: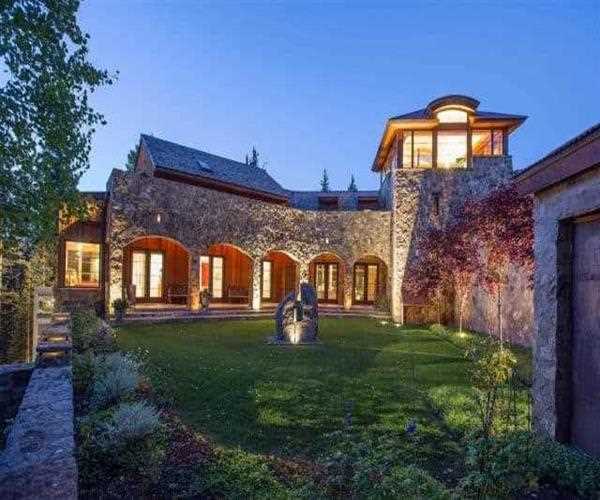 Oh, Woahooo! Guess what… This beautiful lavish home belongs to whom?
Well, the great Media Queen… Oprah Winfrey… Her beauty not only restrict to herself but also she has given some of it to her residence as well… This artistic creation has a value that would just blow off your mind and it's $88M… the most beautiful part of this Promise Land is its Man-Made Lake… and also this is just not enough with this another alluring fact about this Promise Land is its equipped inbuilt theater on both faces inside and outside…
Well, I am feeling so excited about the coming homes ahead…. Ummmm!!!!
Let's get going on our journey…
MANSION DE L'AMITIE, PALM BEACH, FLA: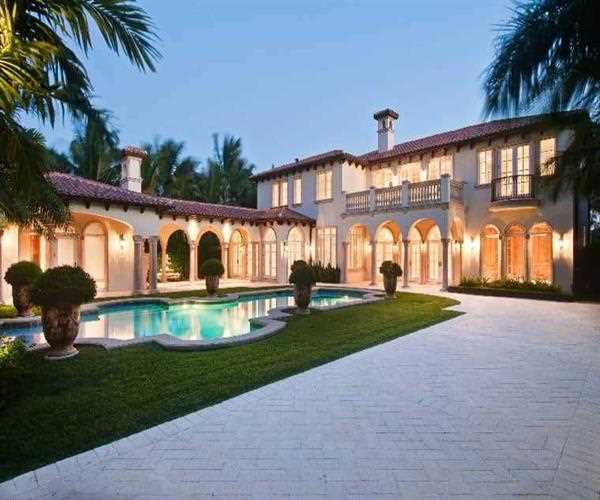 Think of the person, who owe this spectacular art… made by the architects gifted by them with a colossal ballroom… This initially was in the name of our Present President of the U.S.A. Mr. Donald Trump… but later he sold out his property to one of the Russian Tycoon at the cost value of $95M.
SILICON VALLEY MANSION, LOS ALTOS HILLS, CALIFORNIA: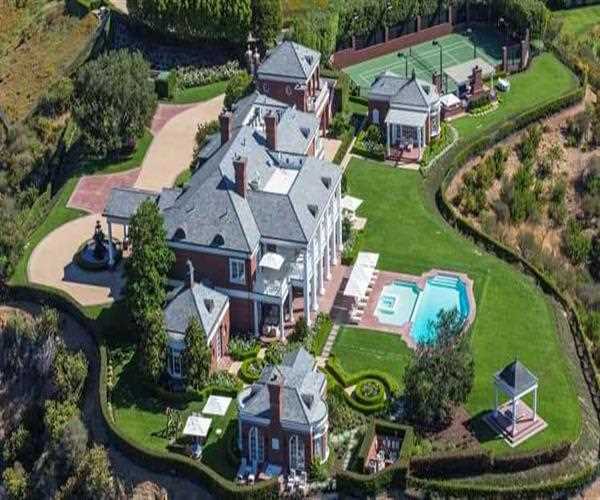 Knowing about this fact to whom thus this property belong to won't be a shock to you… as this home is been owned by the Russian Billionaire Yuri Miner… who is been equipped with a worth of $1B, and out of that he bought himself a home valued $100M mapped in the U.S.A. Talking about his story… though he owns this beautiful property still this tycoon has his primary home in Moscow where he prefers living with his spouse and daughters. This place is also been equipped with the tennis pavilion and an in and out pools…
FURTHER LANE DE MENIL, EAST HAMPTON, N.Y.: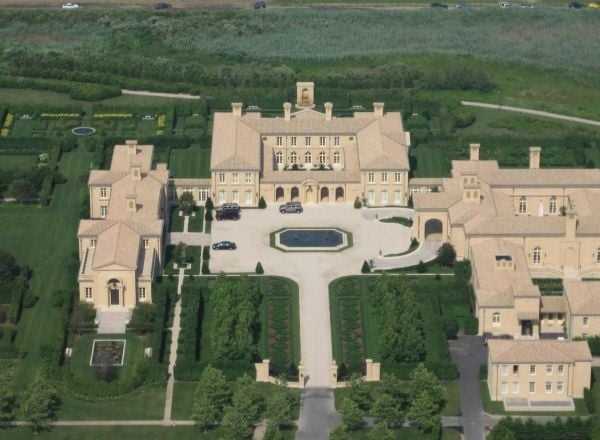 A billionaire Ron Baron, Adelaide de Menil and Edmund Carpenter have bought this remarkable structure spread across the area of 40 acres… worth $103.
MOUNTAIN HOME ROAD, WOODSIDE, CALIFORNIA: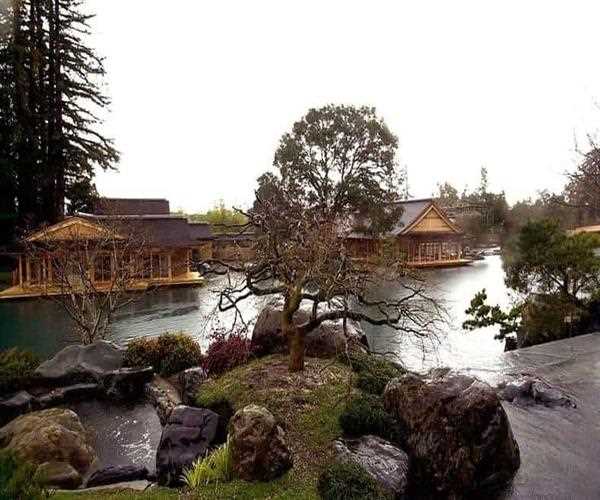 It is been formed including the minute community, having its own retreat centers, a beautiful library and nevertheless a tennis court with a side pool…. This is been owned by the Masayoshi Son and its worth is $117.5
XANADU 2.0, SEATTLE, WASHINGTON: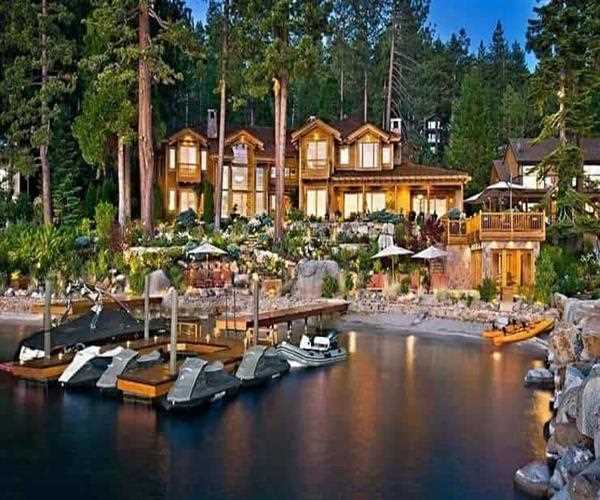 Ahaan! A home for technology… which is been functioned high-ended and no wonder it belongs to the world's richest man, Bill Gates… This massive cabin was built during the tenure of complete 7 years… The amenities it is been functioning with is the 60-foot indoor pool and a 2500 square-foot of gym area… The worth of this Center of Technology is $120.5M
BLOSSOM ESTATE, PALM BEACH, FLORIDA: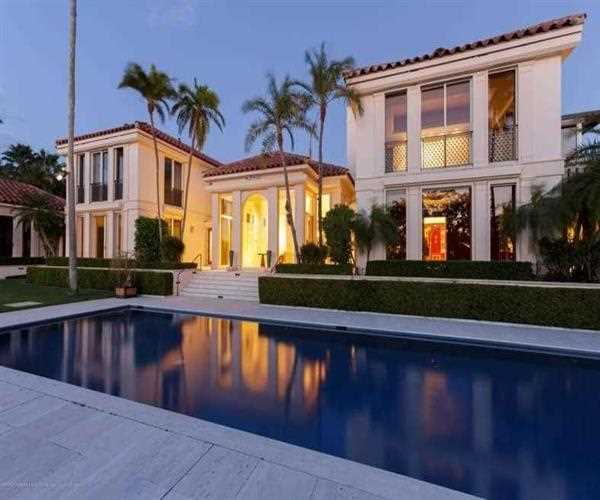 This fancy estate is owned by Ken Griffins is the best home for making your mind to relax and rejuvenate as added to the section relaxation it is been equipped with its dockyard and a tennis court.
BROKEN O RANCH, AUGUSTA: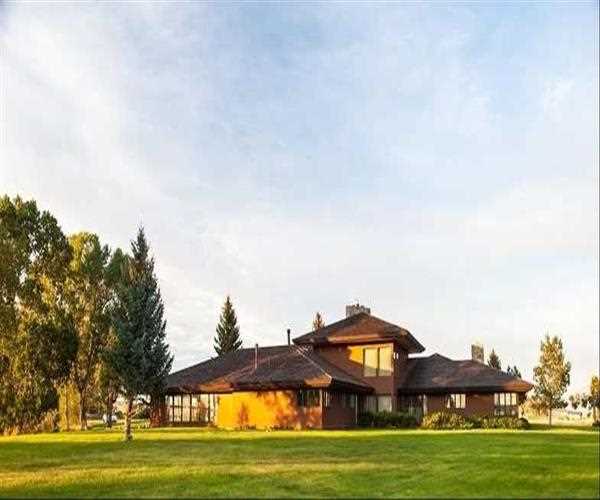 The extravagant home is been estimated with its worth, as $132.5M as its actual price is been secured by the laws of the state. It is been equipped with the big area for catering around 4500 cattle and also it has a horse stable in abundance…
ELLISON ESTATE, WOODSIDE, CALIFORNIA :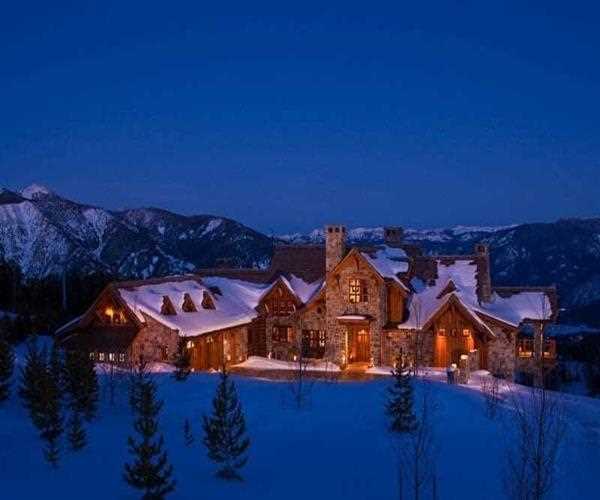 It is been named after the Oracle Founder and the billionaire, Mr. Larry Ellison, this artistic creation is been inspired by the Japanese Culture, with its man-made lake and amenities like tea house and bath house. This property is been constituted with the total of 10 buildings worth of $200M.
Now, here starts the countdown for the most 5 expensive homes around….
Ahaan! Anxiously was waiting for it….!
ONE HYDE PARK, LONDON, U.K.: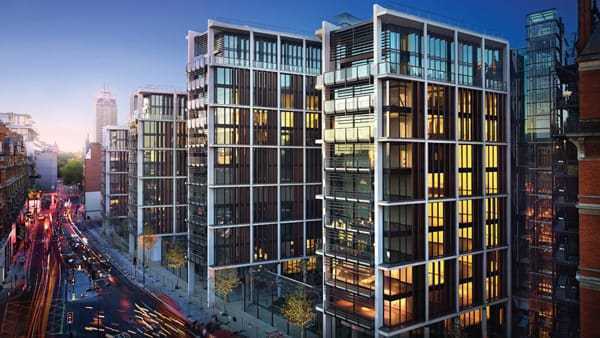 It is been known for its fancy ambiance which also has a good amount of worth. It is equipped with the following amenities which includes rooms for relaxation, entertainment arena and exercise studios which in total worth of $221M.
KENSINGTON PALACE GARDENS, LONDON, U.K.: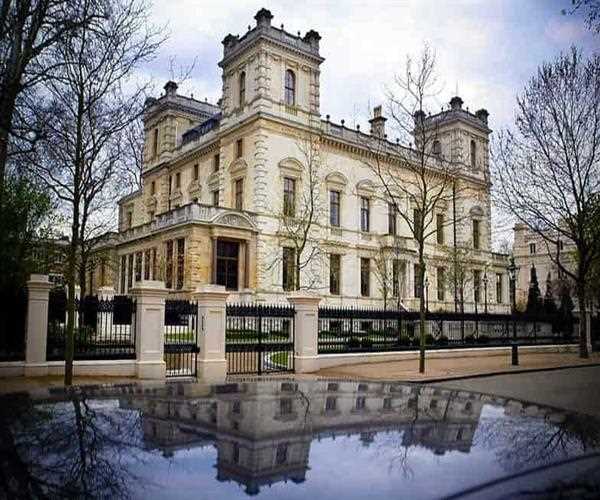 This property is in the name of Tamara… the one and only daughter of Mr. Bernie Ecclestone, Formula One Billionaire. This spectacular home is been equipped with the amenities like Nightclub, a bowling alley and a bathtub made of Amazonian Crystals thus, with such an expensive amenities is been valued $222M.
VILLA LEOPOLDA, VILLEFRANCHE-SUR-MER, FRANCE:
This home is named after the King Leopold II of Belgium… is been identified to be the most expensive and the fat French Villa on this Earth. It is been spread across the 20-acres of ground which actually allows you with the spectacular view of the Mediterranean Sea. No wonder, after all, that is been of worth $750M as it is the home of the King…
ANTILLA, MUMBAI, INDIA: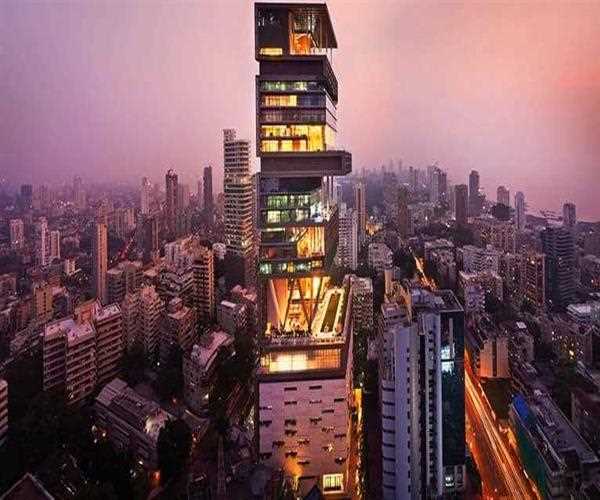 Here you go with the home for our nation's resident Mr. Mukesh Ambani, known as one of the richest business tycoons of India who has just spent $1B just to build up a skyscraper over his house… this house is been equipped with the amenities like health floor, has a parking of up to 6 floors underground and helipads in numbers… and this is just the end… it takes around 600 staffs in number to get an remarkable maintenance of the home.
Here you go with the most awaited home of the entire blog… and here you go with it…
BUCKINGHAM PALACE: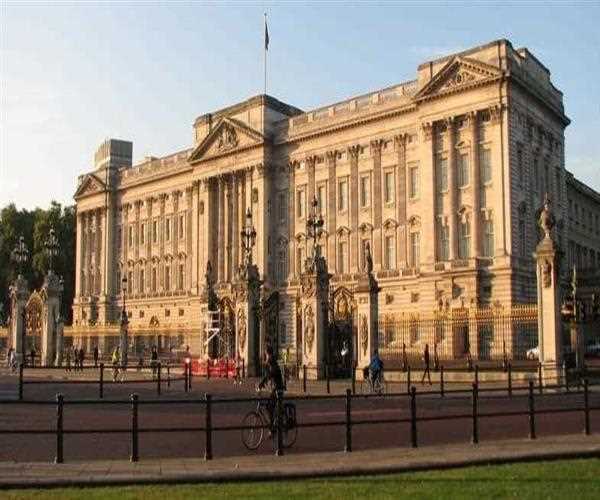 A sigh of royalty is been showcased by this beauty… The Buckingham Palace which is been structured with the total of 772 rooms altogether… which is comprised of 52 bedrooms, 19 staterooms, 78 bathrooms and 280 rooms for staffs and offices… well, this is been constructed phenomenally in the year of 1703… which is owned by the Queen Elizabeth II, worth of $1.55B.
And there is done with the list… but I crave for more of it… As my eyes are just out of my facial structure… and I am amazed seeing such a spectacular and extravagant view and knowledge, I'd ever had myself!
Hope, you enjoyed reading it though… and Dream to have one…
Well, I do..!
Cheers!