When it comes to Marine Corps heroes, one name stands out above the rest – Chesty Puller. Chesty Puller was one of the most decorated United States Marine Corps officers in history and is widely considered to be the best Marine in history.
Born in Virginia in 1898, Puller enlisted in the U.S. Marine Corps in 1918 and served with distinction throughout the 1920s, '30s, and '40s. He saw action in Nicaragua, Haiti, and the Banana Wars, and was known for his bravery and daring. He was awarded the Navy Cross and the Legion of Merit for his courage and leadership.
In World War II, Puller commanded the 1st Marine Regiment at Guadalcanal, where he was instrumental in turning the tide of the battle and earning the Medal of Honor. He was later promoted to Brigadier General and served in Korea, earning two more Navy Crosses and the Distinguished Service Cross. As a result of his actions, Puller became the most decorated Marine in history.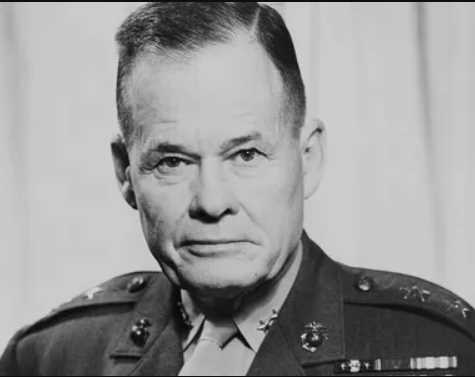 After World War II, Chesty Puller retired from the Marine Corps and moved to his hometown of Saluda, Virginia, where he lived until his death in 1971. He was buried with full military honors in the Marine Corps War Memorial in Arlington, Virginia.
Puller was known for his no-nonsense leadership style, and his motto was: "Kill them all; let God sort them out." His bravery, leadership, and devotion to the Marine Corps made him a legend, and he is still revered by Marines today.
When it comes to the best Marine in history, there is no doubt that Chesty Puller is a clear choice. His courage and leadership in the face of unimaginable danger, and his devotion to the Marine Corps, are an inspiration to all who serve. He is the epitome of what it means to be a Marine, and his legacy will continue to live on for generations to come.