The NATO alliance was formed in 1949 in the aftermath of World War II. The original members were the United States, Canada, the United Kingdom, France, Italy, and the Benelux countries. West Germany joined in 1955, Greece and Turkey in 1952, and the Federal Republic of Yugoslavia in 1955.
The Warsaw Pact was a military alliance formed in 1955 by the Soviet Union and its satellite states in Eastern Europe. Albania, Bulgaria, Czechoslovakia, East Germany, Hungary, Poland, Romania, and the Soviet Union were all Warsaw Pact signatories.
In 1949, the Soviet Union and seven other Eastern European countries founded the Warsaw Pact, a military alliance that was seen as a counterweight to NATO. Although the Warsaw Pact dissolved in 1991 after the fall of the Soviet Union, several of its former members are now NATO members. Czech Republic, Hungary, and Poland joined NATO in 1999, while Bulgaria, Romania, and Slovakia joined in 2004.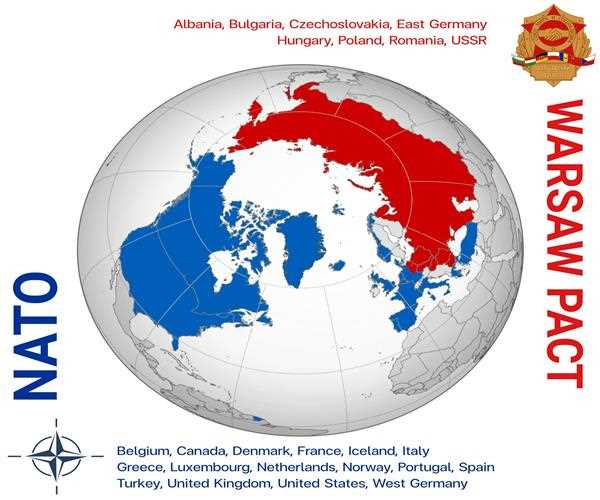 There is one country, however, that was part of the Warsaw Pact but is not a member of NATO: Albania.
Albania joined the Warsaw Pact in 1955, but it withdrew from the alliance in 1968 after a period of political turmoil. The country then aligned itself with China and the Soviet Union.
Since the early 1990s, however, Albania has been working to establish closer ties with the West. It became a member of the Council of Europe in 1995 and joined NATO's Partnership for Peace program in 2006.
In 2009, Albania was granted full membership in NATO.