The Yemen Crisis is a humanitarian crisis that has been unfolding in Yemen for several years. The crisis is the result of a civil war that began in 2015 when a rebel group known as the Houthis took control of the Yemeni government. Since then, a Saudi-led coalition has been fighting the Houthis in an effort to restore the Yemeni government. The conflict has killed thousands of civilians and created a humanitarian crisis in Yemen. The war has resulted in the death of over 10,000 people and displaced over 3 million people. The war has also resulted in a severe food crisis, with over 17 million people facing severe food insecurity. The main drivers of the crisis are the conflict, the collapse of the economy, and the blockades.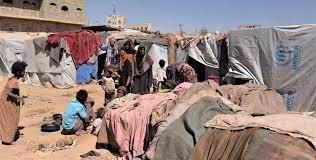 The main reason for the crisis is the conflict between the Houthi rebels, who are Shia Muslims, and the Yemeni government, which is Sunni Muslim. The conflict began in 2015 when the Houthis took over the capital city of Sana'a. The Yemeni government then asked for help from Saudi Arabia, which is a Sunni Muslim country. The Saudis then began bombing the Houthis, which caused a lot of civilian casualties. There are also reports of child soldiers being used in the conflict. An unresolvable political, military and humanitarian catastrophe has arisen in Yemen as a result of internal divides and a Saudi-led military intervention. Yemen's eight-year-old conflict pits the Houthi rebels, who are backed by Iran, against the internationally recognized government, which is supported by a military alliance led by Saudi Arabia.
The economy of Yemen has collapsed as a result of the conflict. The war has destroyed infrastructure, disrupted trade, and caused inflation to soar. This has led to widespread poverty and hunger. Over 17 million people are facing severe food insecurity. The conflict has also resulted in a blockade of Yemen. The Saudi-led coalition has imposed a blockade of Yemen's ports, which has prevented humanitarian aid from reaching those in need. The blockade has also prevented fuel from entering Yemen, which has led to a humanitarian crisis.