The United States and India have been strengthening their military ties in recent years, culminating in a series of high-profile defence deals. These deals are seen as a sign of the growing strategic importance of the India-US relationship, and a counter to the growing closeness between India and Russia.
On the one hand, the deals are a natural extension of the deepening economic and political ties between the two countries. The United States is India's second-largest trade partner, and the two countries are collaborating on a range of issues, from climate change to counterterrorism.
The deals are also a response to the growing closeness between India and Russia. India has been one of Russia's closest allies for decades, and the two countries have co-operated closely on defence and nuclear issues. However, in recent years, India has been moving closer to the United States, and Russia has been seeking to deepen its own ties with China.
The deals between the United States and India are thus seen as a way of ensuring that India does not drift too far into Russia's orbit. They are also a sign of the United States' commitment to India as a key partner in the Asia-Pacific region.
There is no doubt that the Indo-US defence relationship is on the up. In 2016, the two countries signed a landmark deal worth $3 billion for the purchase of 22 Apache attack helicopters. This was followed by another $2.6 billion deal for the purchase of 15 Chinook heavy-lift helicopters. These deals are significant not only for their value, but also for what they symbolise. They are a clear indication that the United States is now seen as a key defence partner by India. This is in contrast to just a few years ago when Russia was India's main supplier of weapons and military hardware.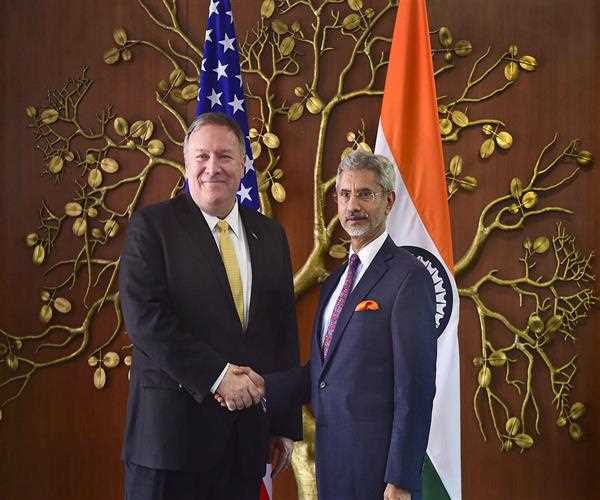 So why has India changed tack? There are a number of factors at play.
Firstly, it is worth noting that India has always had a complex relationship with Russia. The two countries have a long history of close ties, dating back to the days of the Soviet Union. However, they have also had their fair share of disagreements.
In recent years, these disagreements have become more pronounced. Russia has been increasingly critical of India's close relationship with the United States. It has also been frustrated by India's reluctance to purchase Russian weapons, opting instead for American or Israeli products.
As a result, Russia has been looking to sell its weapons to other countries, such as China and Pakistan. This has put India in a difficult position, as it does not want to lose Russia as a defence supplier.
At the same time, however, India has been increasingly concerned by Russia's growing closeness to China. This has led to fears in New Delhi that Russia may one day turn against India in favour of Beijing.
In light of these concerns, it is perhaps not surprising that India has been looking to diversify its defence relationships. The United States is seen as a more reliable partner than Russia, and the recent defence deals are a reflection of this.
There is also an economic dimension to this. India is one of the world's fastest-growing economies and is set to become an even more important market for defence products in the years ahead. American companies are eager to tap into this potential, and the defence deals are a way of ensuring that they are well-positioned to do so.
Of course, it is still early days and it remains to be seen how the Indo-US defence relationship will develop. However, there is no doubt that it is a significant development. It is a clear indication that India is increasingly looking to the United States as a key defence partner.