This is a question that has been asked time and time again, and one that still remains unanswered. Savarkar was a key figure in the Indian independence movement, and was also one of the main architects of the Hindu nationalist ideology. He was an outspoken critic of Gandhi, and is believed to have had a hand in his assassination.
In 1948, Mohandas Gandhi, the preeminent leader of the Indian independence movement, was assassinated by Nathuram Godse, a Hindu nationalist. Prior to the killing, Godse and his co-conspirators met with Vinayak Damodar Savarkar, a Hindu nationalist leader and one of the founders of the right-wing organization Rashtriya Swayamsevak Sangh (RSS).
In the months leading up to Gandhi's assassination, Savarkar was vocal in his criticism of the Mahatma. He accused Gandhi of being a traitor to the Hindu cause and called for his death. Savarkar also had a history of violence and inciting riots against Muslims. After Gandhi's assassination, Savarkar was arrested and charged with conspiracy. However, he was ultimately acquitted due to lack of evidence. In the years since, there have been many theories floated about Savarkar's involvement in Gandhi's assassination. However, without any concrete evidence, it is difficult to say for certain whether or not he was involved.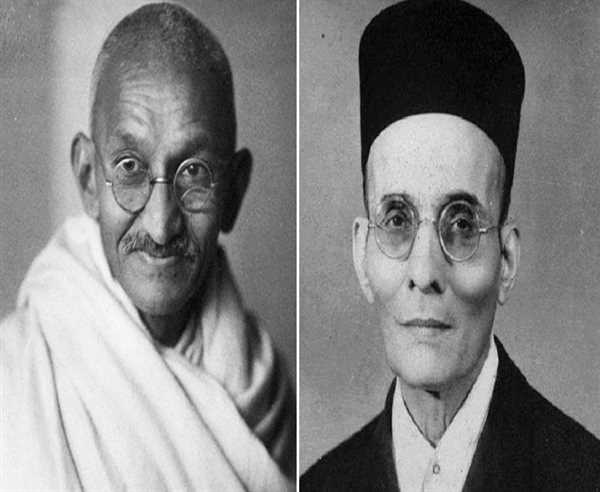 The meeting between Godse and Savarkar has been the subject of much speculation and debate. Some believe that Savarkar was aware of the plot to kill Gandhi and may have even encouraged or supported it. Others believe that Savarkar was not aware of the plot, but that his rhetoric and hateful rhetoric towards Muslims and Gandhi may have inspired Godse to act. The truth may never be known for sure, but what is certain is that Savarkar was a virulent Hindu nationalist who espoused a philosophy of hatred and violence towards Muslims and other minorities. He was also an admirer of Nathuram Godse and praised him as a patriot after Gandhi's assassination. In light of these facts, it is not surprising that many believe that Savarkar was at least indirectly responsible for Gandhi's murder.