It is no secret that Martin Luther King, Jr. and Mohandas Gandhi shared many similarities. Both men were brilliant orators with a passion for justice. They both believed in nonviolent resistance and both were major influences in the Civil Rights movement. They even shared the same birthday!
King was deeply influenced by Gandhi's philosophy of nonviolent resistance. He often spoke about the importance of using peaceful methods to achieve social change. Like Gandhi, King believed that all people should be treated with dignity and respect. King was also a passionate advocate for social justice. He worked tirelessly to end segregation and ensure that all people had equal rights. He was willing to sacrifice his own safety for the cause of justice. Like Gandhi, King faced significant opposition from those who disagreed with his views. He was arrested numerous times and was even assassinated. However, his legacy continues to inspire people all over the world. King's commitment to nonviolence and social justice makes him an important figure in history. He is an inspiration to all who believe in the power of peace and equality.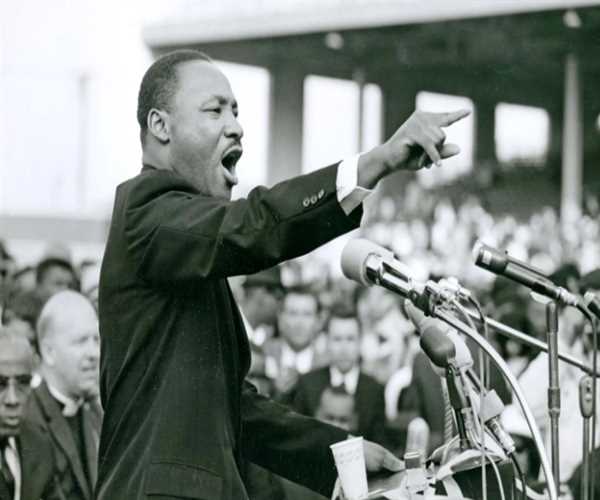 Martin Luther King Jr. is often referred to as the 'Black Gandhi' due to his commitment to non-violent resistance in the face of racial injustice. Like Gandhi, King believed that change could be achieved through peaceful means, and he advocated for using civil disobedience to protest against discrimination and segregation. King's work helped to inspire the Civil Rights Movement, which brought about significant changes in the United States, including the desegregation of public schools and the passage of the Civil Rights Act of 1964. While King was assassinated in 1968, his legacy continues to live on through his many speeches and writings, as well as the numerous monuments and memorials that have been erected in his honor.