Huawei is one of the world's leading telecommunications companies, and it is also one of the most controversial. The Chinese company has been accused of spying for the Chinese government, and it is currently facing U.S. sanctions that restrict its access to American technology.
It has been widely reported that Huawei, the world's largest telecommunications equipment manufacturer, has been 'bypassing' U.S. sanctions.
First, some history: In May 2019, the Trump administration placed Huawei on the so-called 'Entity List,' which effectively banned the Chinese company from doing business with U.S. firms. The move came amid allegations that Huawei was engaged in activities that posed a national security risk to the United States, including allegations that Huawei had been involved in espionage and intellectual property theft.
In the wake of the Trump administration's action, Huawei was forced to find alternative sources for the components it needs to manufacture its products. And it appears that Huawei has been successful in doing so.
According to a report in The Wall Street Journal, Huawei has been able to 'bypass' U.S. sanctions by 'relying on a network of companies' that includes 'non-U.S. suppliers, some of which have close ties to Beijing.' The Journal's report, which cites 'people familiar with the matter,' says that Huawei has been able to 'secure enough chips and other components' to keep its business running.
So how is Huawei bypassing these sanctions?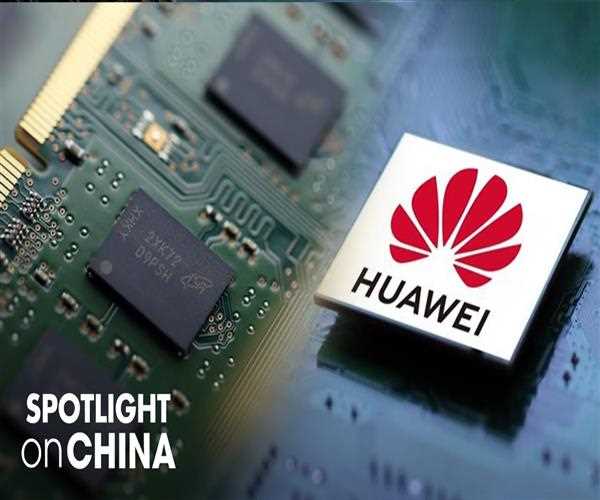 The first way is by using alternative sources for the technology it needs. For example, Huawei has been working with Russian companies to develop its own version of the Android operating system.
The second way is by developing its own technology. Huawei has been investing heavily in research and development, and it has already made significant progress in areas such as 5G technology and artificial intelligence.
The third way is by building partnerships with other companies. Huawei has been working with companies like Nokia and Ericsson to develop 5G technology, and it has also signed deals with major telecom operators around the world to deploy its equipment.
All of these methods are helping Huawei to offset the impact of the U.S. sanctions, and it is likely that the company will continue to find ways to work around them.
This is not the first time that Huawei has been accused of 'bypassing' U.S. sanctions. In 2012, the U.S. government accused Huawei of violating sanctions against Iran. And in 2016, the U.S. Treasury Department placed Huawei on a list of 'entity' firms that are subject to strict export controls. But it does appear that Huawei is finding ways to 'bypass' U.S. sanctions, and it remains to be seen how long the company will be able to continue to do so.