On September 7, the much-anticipated 3,570-kilometer 'Bharat Jodo Yatra' began in Kanyakumari, Tamil Nadu. The yatra will travel north, passing through several cities before arriving in Srinagar.
The Congress party is claiming that the yatra is the largest mass contact program since independence and a 'watershed moment' in Indian political history.
Bharat YODO Yatra for Congress
The party is hoping that the campaign will help boost its support base, particularly among the youth and first-time voters. In addition, the campaign is also seen as an opportunity for Rahul Gandhi to connect with the people of India and establish himself as a credible leader.
The Bharat Jodo Yatra has already started to have an impact, with the Congress party's support base growing in several states. In Bihar, for instance, the campaign has helped the party gain significant ground in the state's assembly elections. In Maharashtra, the campaign has also helped the party increase its vote share in the recently-concluded local body elections. The Bharat Jodo Yatra is also seen as a way for the Congress party to reach out to its traditional supporters. The party has been facing criticism from its traditional supporters for its alleged pro-business and pro-rich policies.
The campaign is seen as an opportunity for the party to reach out to its traditional supporters and win them back. The Bharat Jodo Yatra has been widely praised by political commentators. Many see it as a smart move by the Congress party to try and regain lost ground. However, some critics have also pointed out that the campaign could backfire if it is not able to deliver on its promises.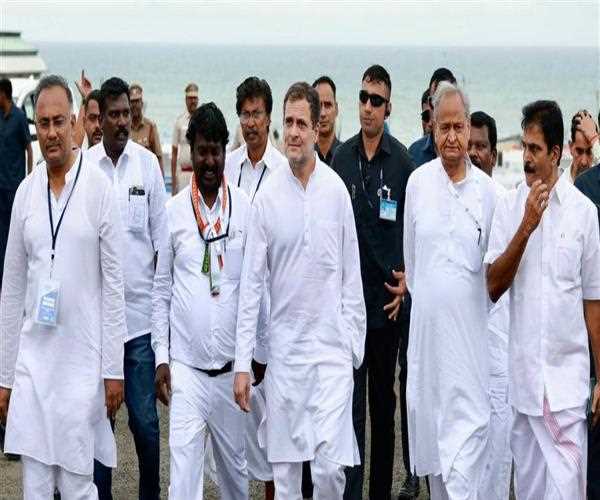 Popular opinion
On September 19, Nationalist Congress Party (NCP) chief Sharad Pawar acknowledged the 'utility' of Rahul Gandhi's Bharat Jodo Yatra for the Congress leader and his party.
He also hinted that he was not opposed to the Congress being included in the Opposition unity for the 2024 elections.
Mr. Pawar told reporters in the Maharashtra district of Solapur that large padyatras, or foot marches, such as the 'Bharat Jodo Yatra,' have a political impact and that people welcome such programs with sincere intent.
In response to a question about whether the Bharat Jodo Yatra will have an impact on politics in the coming days, Mr. Pawar stated that when such large yatras are undertaken, they prove to be useful. 'When Chandrashekhar (former Prime Minister) went on a similar padayatra, he received a huge response. In 1980, I also led a farmers' march from Jalgaon to Nagpur 'recalled the former Chief Minister.
He claimed that 5,000 people joined his yatra when it began in Jalgaon in north Maharashtra, 50,000 in Buldhana, and more than a lakh when it reached Akola and Amaravati in east Maharashtra. 'The march was effective in changing the politics of the entire state,' Mr. Pawar said.