A journey of an FIR (First Information Report) in the language of an advocate.
Whenever any complaint is filed against any person at Police Station, the Police registered an FIR of the complainant and from this point, the journey starts.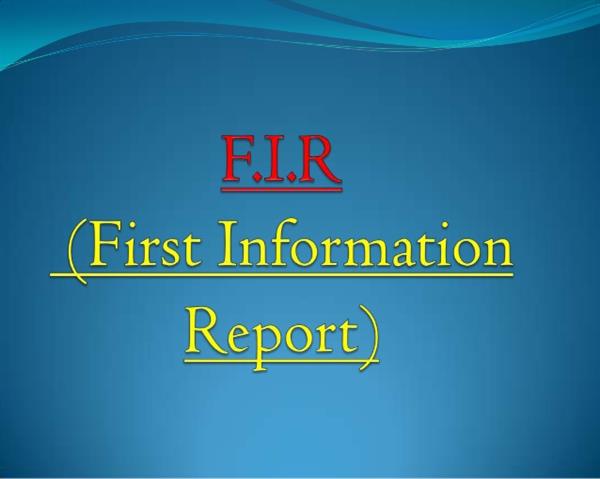 The stoppage is listed one by one-
Registration
Once the FIR is filed, the Police will give you a copy of the FIR with stamped on the same free of cost.
Preliminary Investigation
During this stage, the FIR goes with the Police van goes for visit the places where any crime is committed. This stage occurs during such crimes- Murder, Housebreaking, and cognizable offenses. The police take an analysis of the place on the ground level of the actual circumstances.
Report Preparing
After making a preliminary investigation, The police will have to submit a report in front of the magistrate. The report can be of two types- Closure Report and the second is Charge Sheet or Final Report.
Closure Report: a closure report stands only when no evidence is found against the accused hence as per the police there is no reason for conducting any trial.
Charge Sheet/Final Report: a charge sheet is a paper filed by the police in the magistrate court. this report includes the evidence which has been found and also the charges for which they have to be punished. The sheet also includes all the punchnamas.
Report Submission
This stage is dividing the crime into ways, when the offence which has been made is having a punishment of 10 years or above the charge sheet must be filed within 90 days and the second if not 10 years of punishment it should be filed within 60 days.
Magistrate Involvement
After the Charge Sheet is filed in the court, the Magistrate of the court evaluates the charge sheet and decides whether the crime and evidence are satisfactory enough to prove any accused guilty for the offence he created.
Lawyers Involvement
Basically, Lawyers can get involved at any stage but usually, they appear at the stage when the crime has been justified by the magistrate for the opposing party.
Also Read: Who can arrest the President of India?