Bharat Interface for Money (BHIM)is a payment app that uses the Unified Payments Interface to allow you to make simple, easy, and quick transactions (UPI). Direct bank payments can be made to anyone on UPI by using their UPI ID or scanning their QR code with the BHIM app. You can also use the app to request money from a UPI ID.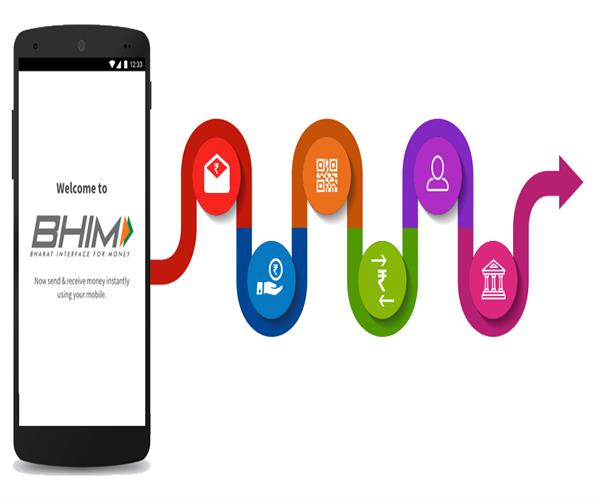 ADD MONEY
BHIM is an app that allows you to send and receive money on your mobile phone.
You can download the BHIM app from the Google Play Store or Apple Store.
Once installed, you need to set up your account and then link it with your bank account.
The first thing you need to do is create a new BHIM account.
You will be asked to enter your mobile number and then choose a unique password which cannot be used again. This is important because once someone has access to your phone number they will have access to your BHIM account as well.
Once the account has been created you need to link it with your bank account.
This is done by entering your bank details along with the amount of money that you want transferred into your BHIM account.
Once this has been completed, the money will automatically be transferred into your new BHIM app wallet within two business days of ordering it!
REQUEST MONEY
step 1: Get the BHIM app from the Google Play Store/Apple App Store and install it.
step 2: Choose your preferred language.
step 3: Choose a SIM card with the mobile number registered with your bank.
step 4 C:onfigure the application passcode required to access the app.
step5: Use the bank account option to connect your bank accounts.
step6: Create your UPI PIN by entering the last six digits of your debit card and the date it expires.
step7: Click Send and enter your UPI ID; you can also Scan and Pay the QR code of the person to whom you want to send money.
step8: To authenticate the transaction, enter the UPI Pin you created earlier.
step9: Go to 'Transaction' to see the transaction's status.