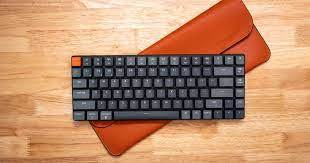 The Scroll lock, which is used to switch between scrolling and non-scrolling modes, is generally the most worthless key. Insert, Pause/Break, Menu, Tilde/Squiggly, and various function keys are among the others. F1, F2, Cap lock, F3, F6, F7, F9, and F12 are the keys to use.
the menu key is one of the most underutilised keys on the keyboard. The key's purpose is to make it easier for computer users to open a context menu from the keyboard. This function is simple to carry out with the mouse. Unless the mouse lacks the standard right-mouse button, which is uncommon, the menu key on the keyboard is useless for most users.
One of the most underutilised keys on a conventional keyboard is the insert key. The key was created to assist computer users in switching between two text-entry modes on a word processor. Many people, on the other hand, hardly utilise the button when operating their laptops.
Read More: What is the crop factor in camera?