The best way to use Reddit for marketing a new application: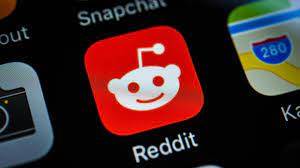 It is feasible to promote your material on Reddit, but it must be done strategically. Your brand can get wonderful feedback, beneficial connections, and a dedicated following if Reddit marketing is done correctly.
Become acquainted with the platform.-Reddit is simple to use, but getting the hang of platform etiquette may be challenging. Being right with other users isn't simply a terrible thing; it may also get you banned from Reddit permanently.
Participate in the community.-So you've made a Reddit account and are now acquainted with the site. It's time to get back into the habit of interacting with other users on a daily basis. Your articles must be one-of-a-kind and creative.
Stick to the guidelines. The rules are everything on Reddit. It only takes a minute to register, but you must read the rules before making a post or leaving a note. The term 'Reddiquette' refers to a set of dos and don'ts.
Be consistent and share unique content. The greatest strategy to market on Reddit is to offer valuable and entertaining material for users.
When you're ready, create a Reddit ad campaign.-You can start with a test campaign, just like on any other social media network, to see how your advertising perform on Reddit.
Read More: Where can I find a list of bots that are operational on Reddit?