India overcame Germany to win the bronze medal in hockey at the 2020 Olympics in Tokyo. The Indian men's hockey team won bronze in the Tokyo Olympics after defeating Germany in the bronze medal match.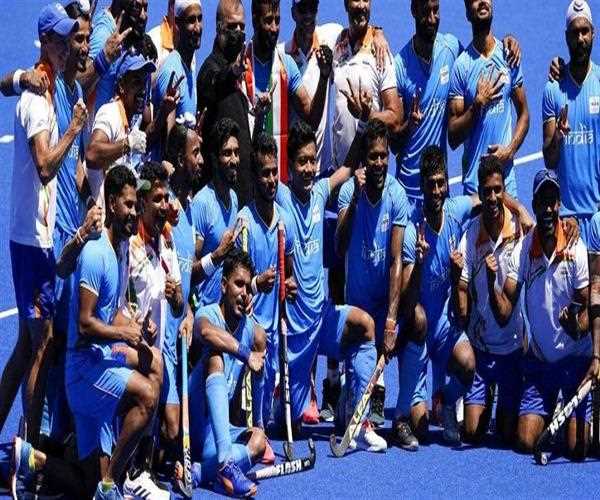 The Indian men's hockey team won an Olympic medal for the first time in 41 years, defeating Germany 5-4 to take bronze in the current
Olympic
Games on August 5, 2021. The eight-time previous gold medalists, who had a performance dip during the last four decades, made a comeback in the greatest way imaginable by winning an
Olympic
medal. Determined to win a medal, the Indian hockey squad staged one of the most remarkable comebacks in the game's history, rallying from a two-goal deficit to win the game. It is India's 3rd
Olympic
bronze medal in hockey history. The additional 2 were in Munich in 1972 and Mexico City in 1968.