Lt Gen Vinod Nayanar, AVSM, has been nominated for the position of Director General of Artillery.
Lt Gen Vinod Nayanar took over as Commandant, School of Artillery, Devlali, from Lt Gen KR Rao, who would assume over as Director-General, Artillery, at the Ministry of Defence (Army) Delhi unified offices on June 1.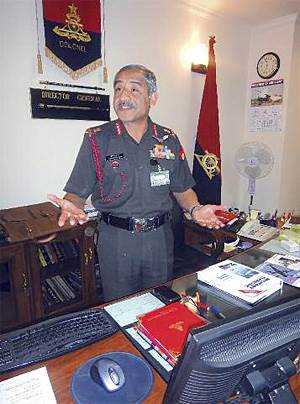 Nayanar, a gunnery officer, attended the
Military School in Bangalore
as well as the
National
Defence Academy
in Khadakwasla. He was enlisted into the Regiment of Artillery on November 14, 1971, and has had a varied career spanning 38 years, with many notable staff and command assignments, according to a news release.
Nayanar formerly commanded an artillery brigade in Jammu and Kashmir and served as d
irector, personal finance, deputy director, general financial management, and assistant military secretary at the MoD (Army) integrated headquarters in New Delhi
. According to the message, he has extensive expertise working in all sorts of terrain, from Arunachal Pradesh to the Thar Desert.