In May of this year, the Department of Biotechnology announced a Pan India 1000 SARS—CoV-2 RNA Genome Sequencing effort to be carried out by DBT Autonomous Institutes in collaboration with research centers and clinical organizations.
The
Department of Biotechnology (DBT)
is an Indian government department within the
Ministry of Science and Technology
that is in charge of developing and commercializing contemporary biology and biotechnology in India. It was founded in 1986.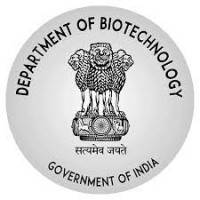 The
Department of Biotechnology established the National Biotechnology Development Strategy
2015–2020 initiative in December 2015. The program's declared goal is to increase research in vaccinations, humane genomes, viral and chronic illnesses, crop science, animal husbandry and aquaculture, diet and health, environment protection, and sustainable energy
technology
. The objective is
supported by large investments from players in the biotechnology and technology sectors to produce new products, build a strong network for research and innovation, commercialization, and scientific and technically empower people resources.