In a rare port call, the
German Navy Frigate Bayern F217
landed in
Mumbai, India.
German Ambassador to India
Walter J Lindner
and Maharashtra's Minister for Tourism, Protocol,
Environment
Aditya Thackeray
welcomed the German warship in the Mumbai port. The last instance a German
ship
arrived in India was over
9 years ago
, in 2012 when the German Fregatte 'Bremen' landed.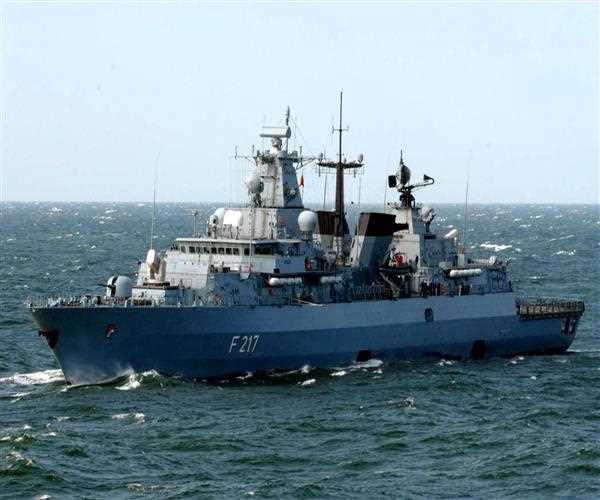 Bayern and the three other frigate
of the Brandenburg class were built to replace the
Hamburg-class destroyers
. She was constructed at
Nordseewerke in Emden in 1993
and delivered in June 1994. Karin Stoiber, the wife of Bavarian Minister-President Edmund Stoiber at the time, baptized her. She was commissioned on June 15, 1996, after conducting testing and assigned to the 6. Bayern was assigned to the 2.
Fregattengeschwader,
stationed
in Wilhelmshaven, once the
naval
system was restructured.