Traveling to Simla from the capital city of Calcutta would have been an arduous procedure involving rail and wagon travel. In 1864, Sir John Lawrence named Simla to be the summer capital of the British Empire. The capital is encompassed within a 3-mile radius of the famed Christ Church in Simla Bazaar.
Shimla
is the capital and biggest city of
Himachal Pradesh
, a state in Northern India. Shimla was designated as
British India's summer capital in 1864
. Following independence, the city was designated as the
capital of Punjab,
and it was then designated as the
capital of Himachal Pradesh
. It is the state's main
economic, cultural, and educational hub
. From 1942 until 1945, it served as British Burma's exile capital.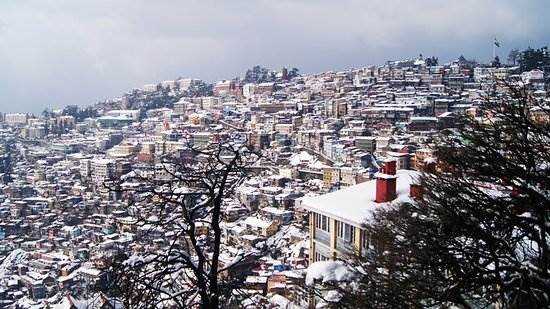 Before 1815, when British soldiers assumed control of the region, small hamlets were reported. The British were drawn to the thick woods of the Himalayas because of the climatic conditions. Shimla, as the summer capital, held several major political gatherings, including the Simla Accord in 1914 and the Simla Conference in 1945. Himachal Pradesh was formed in 1948 as a consequence of the union of 28 princely republics after independence. Even after independence, the city remained a vital political hub, holding the 1972 Simla Agreement. The current Mahasu district was renamed Shimla following the formation of the state of Himachal Pradesh.