Bangladesh is taking significant measures to conserve the country's sole barrier reef. They've designated a new Marine Protected Area (MPA) around Saint Martin's Island, covering 1,743 square kilometers (672 square miles).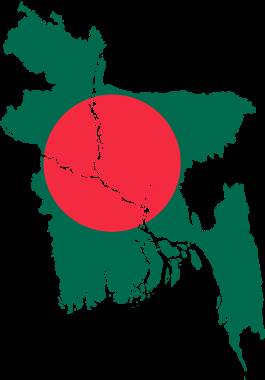 Bangladesh
, formally known as the People's Republic of Bangladesh, is a
South Asian country
. It is the world's eighth-most populous nation, with a
population
of more than 163 million people living in an area of either 148,460 or 147,570 square kilometers, making it one of the
world's most densely
inhabited countries.
Bangladesh
is bounded on the west, north, and east by India, on the southeast by Myanmar, and on the south by the Bay of Bengal. It is divided from
Nepal and Bhutan
by the Siliguri Corridor, and China by 100 kilometers in the north of the Indian state of Sikkim. Dhaka, the capital and most populous city, serves as the
country's economic, political, and social center
. The second-biggest city is
Chittagong
, the major seaport.