The end of the harvesting season is marked by the first day of Magh Bihu, and the first day of the Pausha month is called Uruka or Bihu Eve.
Magh Bihu
, also known as Maghar Domahi, is a
harvest festival
observed in
Assam, North-East India
, marking the conclusion of the harvesting season in the month of Magh. For the
ceremonial end and prayer to the God of Fire
, a
bonfire
is lighted. The
Tibeto-Burman and Indo-Aryan cultures
co-created the event, which is known as the
Magan of Kachari.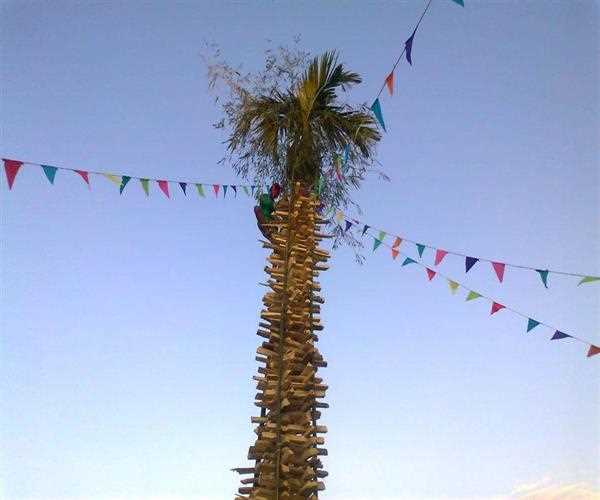 Feasts and bonfires
are held to commemorate the
holiday
. Young people build makeshift homes called
Meji and Bhelaghar
out of bamboo, leaves, and thatch, and in Bhelaghar they consume the food prepared for the feast before burning the huts the next morning.
Traditional Assamese
activities such as
tekeli bhonga and buffalo fighting
are also part of the festivities. Magh Bihu celebrations begin on the final day of the preceding month, the month of 'Pooh,' generally on the
29th of Pooh
, which is 14 January in contemporary times and is the single day of Magh Bihu. The night prior is 'Uruka,' a celebration in which people gather around a
campfire
, prepare supper, and have fun.
During Magh Bihu, the people of
Assam
prepare
rice cakes
known by many names such as Sunga Pitha, Til Pitha, and others, as well as some coconut desserts known as Laru.