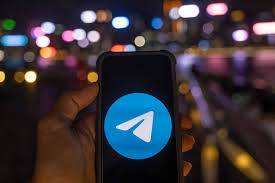 The Telegram app must be downloaded and installed on your device. Telegram is accessible for Android, iOS, Windows Phone, Windows, macOS, web browsers, and more devices and platforms.
After you've downloaded the Telegram app, open it.
Now, on the top right of the Telegram app, tap the search symbol.
Then type in the title of the movie or series you wish to view or download.
You can also look for movies by genre, such as action or science fiction, or by online streaming providers, such as Netflix, Amazon Prime, Hotstar, and others.
Look for the movie download link for the movie or web series you want to download on the Telegram Channel. A blue button with a downward arrow represents the download URL. Within a Telegram channel, tap on the three-dot menu on the upper right, then press on search.
Now, tap on the download link to begin downloading the movie. That is all there is to it.
Some channels include a streaming link alongside the download link, allowing you to watch the movie as it downloads.
Read More: Is it safe to use the Telegram app to watch Netflix series? What should I take care of?